The changing of the guard at New Zealand's Waikato Stud
27 February 2015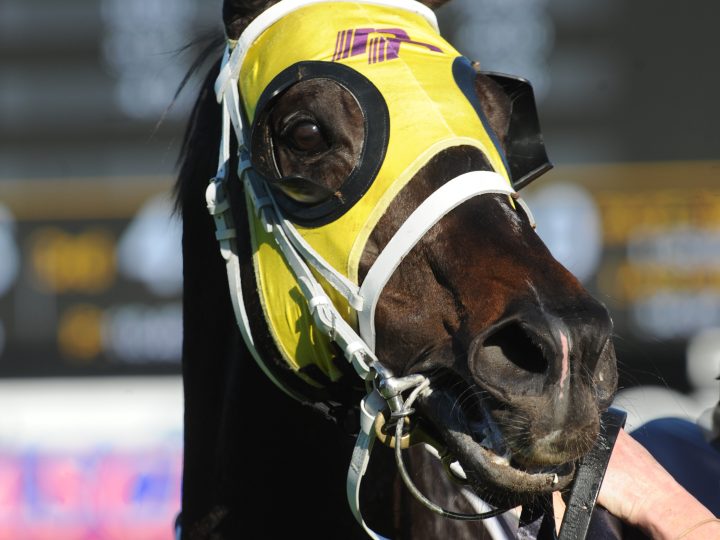 The era of the Chittick family at Waikato Stud owes much of its success to one horse, the peerless and champion producer O'Reilly. With the horse's passing in recent months, Brad Waters looks back at the fairytale that was O'Reilly, and forward to the horse that will replace him, millionaire miler Sacred Falls.
Were horses able to write reviews of their accommodation, Waikato Stud would rank among the most peaceful places in which a Thoroughbred could breed, spell, or see out its days in a deserved retirement. Lush green paddocks, an idyllic climate for horses, the best of care from staff on hand, and tranquillity: all this makes Waikato Stud, located in Matamata, 100 miles from Auckland on New Zealand's north island, the perfect equine resort.
But there was one horse that played a weighty part in making it all happen, and that horse can no longer enjoy the surrounds that he helped to build. An instantaneous, cruel bolt of fate denied the stud, and its owner Mark Chittick, the chance to repay some of the debt owed to its flagship stallion. On New Year's Eve, champion sire O'Reilly dropped and died in his paddock. He was still working through his 2014 book of mares.
Chittick had felt deep personal tragedy earlier that year when his wife Lisa lost her battle with cancer, and O'Reilly's death was a somber way to finish an already testing year for the family. Chittick doesn't know how O'Reilly died, and he didn't order an autopsy in the absence of insurance, but he is thankful the 21-year-old stallion did not suffer.
"Whatever it was, it was extremely quick," Chittick said. "I don't even reckon he'd know it had happened. He was in the paddock, and he just fell on a water trough. It was really bloody quick."
O'Reilly textbook O'Reilly's stud career of 18 seasons had seen him cover more than 2,400 mares, and it all ended in a moment. However, the Chittick family's affection for the horse, an animal they said had movie-star good looks, began almost two decades earlier.
American oil tycoon Nelson Bunker Hunt opened Waikato Stud in 1967, but the farm passed through many hands. In 1993, Garry and Mary Chittick bought it, deciding to move themselves from Thornton Park Stud in Palmerston North before their son, Mark, took over the reins of the family's breeding business. Included in the sale was the brilliant mare Courtza, one of only five horses to complete the rich Blue Diamond-Golden Slipper double. She had at foot the weanling O'Reilly, who was by the trailblazing Last Tycoon.
At the time, Waikato Stud was 465 acres of prime pasture, but the Chitticks have since tripled their cover to 1,450 acres, including a recently opened pre-training track. Even in the early days, the family plied their trade with a remarkable stallion band that included Centaine, and Waikato Stud became the first New Zealand operation to produce a G1 winner in Europe. In 2005, Waikato-bred Starcraft, under the tutelage of Luca Cumani, landed the G1 Prix du Moulin at Longchamp, and followed it up with the G1 Queen Elizabeth II Stakes at Ascot, defeating Dubawi and Rakti.
The Chitticks almost sent the yearling O'Reilly to the sale ring in 1995, but the colt failed part of a pre-race veterinary inspection that meant he stayed at Waikato. Owing to fierce good looks, he was named after the equally attractive 1950s Lions winger Tony O'Reilly, but his early passage through training wasn't easy. As a 2-year-old, O'Reilly suffered an injury that robbed him of the opportunity to join the Sydney stable of trainer Gerald Ryan. Instead, he went to Kiwi trainer Paul O'Sullivan, who nursed the beleaguered racehorse back to health.
O'Reilly won all of his first four starts in New Zealand, earning him champion racehorse honours, and he was pointed at Australia in 1997. However, he ruptured a suspensory ligament in the G1 Newmarket Handicap at Flemington, wrapping up a six-race career with four wins, and they were memorable wins for Paul O'Sullivan. One of them was the G1 Telegraph Handicap over 1,200 metres, when O'Reilly defeated older opposition in the respectable time of 1:07.36.
O'Reilly shipped home to Waikato later in 1997 to begin breeding work, eventually serving a maiden book of 107 mares for an 82 percent fertility rate (an average that improved to 85.7 percent by the time of his death). Four stakes winners emerged from that first crop, including the terrific performer Final Destination, who won the G1 Thousand Guineas and G1 Bayer (now Levin) Classic in New Zealand before heading to the U.S. in 2003 to win the G2 Buena Vista Handicap at Santa Anita. It was a rock-star beginning for O'Reilly.
The winners kept coming, thrusting the horse to the top of the New Zealand stallion ranks. There was dual G1 winner The Jewel, top sprinter Swick, and Caulfield Cup winner Master O'Reilly. They were three of dozens of O'Reilly black-type winners. In fact, the stallion narrowly missed out on a G1 winner in each of his first seven crops when Kerry O'Reilly narrowly missed out in the Kelt Capital Stakes, but it mattered little overall. In 2007/2008, O'Reilly won his first New Zealand stallion premiership, ending the dominance of Windsor Park's Volksraad, and he won a further three titles from 2011 to 2014.
O'Reilly also became the first stallion to win each of New Zealand's three major sire awards in 2012/13. He claimed the Generals Sires' premiership, as well as the Centaine Award (leading New Zealand-based earner worldwide), and the Dewar Award (for most money-earning progeny of any stallion in Australia and New Zealand combined).
It was proving a fairytale for Waikato Stud. O'Reilly was the product of a champion sire and champion dam. He had been Horse Of The Year, the result of a failed vet test. He had become a champion sire himself, producing winners at home, in Australia and in Asia (he was Champion Sire in Hong Kong in 2007/08). And he was owned outright by Waikato Stud. Every cent he earned went straight back to the Chitticks.
"His lowest book was 85, and one year he served 230 mares," Chittick said. "The income was a huge advantage, and it doesn't usually work that way because these horses [sires] are so expensive to buy outright."
Unlike the breeding jurisdictions of most nations, the New Zealand industry is unique in its approach to purchasing new stallions. Breeders work together, adopting a collaborative approach that shares costs, breeding rights, and proceeds of investments. Chittick said without such cooperation, New Zealand would struggle to secure and retain their best stallions in the face of worldwide competition. Waikato's other top stallion, Savabeel, is a good instance of this.
"Shareholders in Savabeel include the likes of Windsor Park, Trelawney Stud, and a whole lot of other farms," said Chittick. "It's the same with [new stallion] Ocean Park."
Outright ownership of O'Reilly put Waikato Stud well ahead of itself. It did not have to split the sire's earnings, and that went a long way to improving the grounds and facilities of the stud, as well as enabling it to buy into other stallions, such as champion Pins.
"He's been responsible for a lot of our growth," Chittick said. "A fair amount of the expansion has been down to him."
The stud will feel the loss of O'Reilly, but it is in fine shape to move on. Pins has become the elder statesman of the stud's lineup, while Savabeel is fast emerging as a leading breeder in his own right, suggesting he might take up the mantle of pensioned Zabeel. Ocean Park and Rock 'N' Pop are Waikato's newest boys, but none will move into O'Reilly's old box. That has been reserved for his heir, the dual G1 Doncaster Mile winner Sacred Falls, who will join the Waikato roster in 2015.
"It's a pretty cool feeling," Chittick said. "We always wanted to stand a son of O'Reilly, and this, fortunately, came about before [the stallion's passing]. I saw Sacred Falls gallop one day, and thought to myself he was the closest galloper to O'Reilly I had seen."
The stud entered into negotiations with Raffles Racing, which owns Sacred Falls, and secured a 50 percent share in the future stallion. It was a star investment for Waikato, not only for the fact that Sacred Falls is probably O'Reilly's greatest offspring. He is also probably one of the best Kiwi Thoroughbreds going around. He has won AUD$4.4 million in prize money and is sitting on nominations for the 2015 Newmarket Handicap, Doncaster Mile, and rich Queen Elizabeth Stakes. All this before he gets home to Waikato for the Australasian spring.
Outside of Sacred Falls, O'Reilly's legacy will continue. A statue is being designed and erected, and his daughters will influence the breed.
"He's proving a dynamic broodmare sire," Chittick said. "This season, there are five or six individual G1 winners out of O'Reilly mares already."
The movie-star stallion rests peacefully, buried standing up and facing the main gate. He is surrounded by his family members – Courtza, Hunza, Pompeii Court, and Centaine. It's not a bad spot, these serene surrounds of Waikato Stud.
Source: https://www.thoroughbredracing.com
Recent News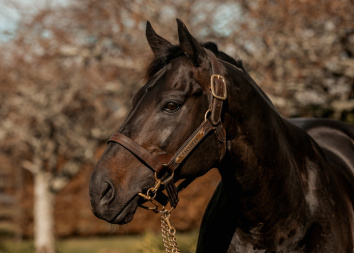 27 November 2023
Savabeel 3YO makes impressive debut
A well-related son of Champion Sire Savabeel made the perfect start to his career at Kilmore on Sunday afternoon. The Trent Busuttin and Natalie Young-trained Interlinked made his debut over 1450 metres in the hands …
Read More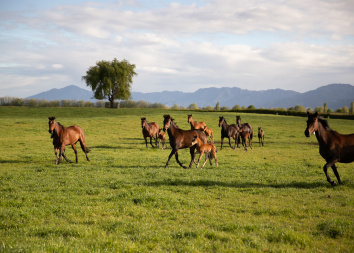 25 November 2023
Rudyard powers to Pukekohe victory
The Tony Pike-trained Rudyard produced a storming late finish at Pukekohe on Saturday afternoon to account for his Rating 65 rivals over 1600 metres. The son of Charm Spirit had finished an encouraging fourth when …
Read More