The Corner with Garry Chittick
15 October 2021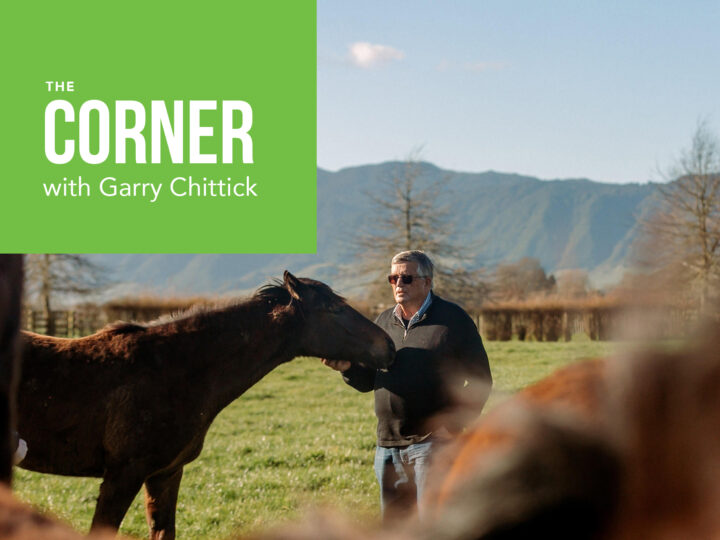 I must apologise for last week's Corner, it was edited on the basis that in this woke society my humour may have upset someone. Not having access to the edited version, I requested it be withdrawn, not to be, if subjected to future editing the Corner will be retired.
Back to this week – I have since this season began, attempted to stay away from criticising our leadership team but I really want to know WHO IS FIGHTING FOR US?
We have been subjected to Jacinda-like messaging, you know, we have turned things around, we are on the right track, give us more time, BE KIND.
Well $12k maidens are, I suppose, a 20% increase, you had better rush to get it because there is a forewarning it may not see the year out. WHO IS FIGHTING FOR US?
I previously related the story of my father racing a horse around 1969. He won two in a row, the stake was $1200, $800 to the winner. The horse was sent to Sydney where a comparative race and stake was $8000, roughly 6.5 the NZ stake. Today 6.5 would be $80k but no, the comparable stake is now $130k. WHO FIGHTING FOR US?
That is only part of the equation. We race horses in both countries, we know the costs, despite the stake disparity training fees have crept closer. This has of course, led to a number of our higher-rated horses now racing in Australia, we are as guilty as any. The tragedy is this makes it increasingly difficult to retain our black print status. This is an unusual conundrum, if good enough to go they will have proved their worth before leaving. When our 2000 Guineas winner is measured against losing horses of a satisfactory rating or otherwise, my argument is have a look at the results of the winners when raced in Australia, does it matter who is behind them? But then WHO IS FIGHTING FOR US?
Now to the TAB. When set up, Allan Fenwick supported by Brian de Lore, have established the Codes of the time, we (Thoroughbred and Harness) accepted the risk of establishment, guaranteed by the Government of the moment. Does this mean ownership? Well unless being sold it could be said it doesn't matter, but I will come to that later. The distribution of profits was based on the percentage of turnover of either Code, ironically this makes them direct competitors. Then with the addition of the Greyhounds, we had three in competition for market share. With wagering on offshore product in its infancy, the results regardless of offshore code because the numbers then were not significant, were shared according to domestic turnover. Didn't matter a lot, but now with half our turnover on offshore races, clearly the galloping code's domestic turnover, the basis of the distribution, has another competitor. This to some extent in more recent times has been offset by the wagering on Greyhounds increasing as a result of their product filling time slots when there is no product. They are poker machines on legs.
Now we have Sport. When first introduced I was a strong supporter as the numbers were not great, but the branding was outstanding. TABs had a seedy reputation, very few were on street fronts. George Hickton managed a great upgrade of our shop fronts, creating sports bars with the added attraction of sports. The TAB has been in effect the betting agent for sports. Most sports betting is fixed odds on a tight margin, as the multiple agencies worldwide available to wager with are very competitive.
Now they have driven the turnover on sports up to $500M, another competitor, but more importantly they now believe they are entitled to more of the spoils. Bearing in mind the history I have illustrated, I would tell them to get stuffed. John Allen left his seat warming in Petone to visit Waikato Stud, during our conversation he informed me Steve Tew of the Rugby Union had called him suggesting they weren't getting enough. I told John to tell him to set up their own wagering business. So where are we now? We have a Racing Board stacked with non-racing people. I have been told they (Sports) want to now be entitled to a share of profit. 20% of turnover doesn't equate with 20% of our profit. Beware, does it equate with 20% of ownership?
Remember with limited wagering money to share in NZ,sport wagering is a major competitor. Don't believe me? Look at our Codes turnover when, as a result of Covid-19, there were no sporting events. WHAT I WANT TO KNOW IS WHO IS FIGHTING FOR US?
P.S As of last Saturday, there have been 15 Group 1 races run in Australia. Guess who's bred 20% of the winners?
Recent News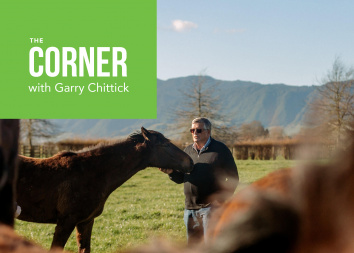 7 June 2023
THE CORNER WITH GARRY CHITTICK
Well, I attended the recent Entain presentation on their way forward. In essence, it is simply that they will do it better. Their technology, we are told, is the best, sad about the platform that …
Read More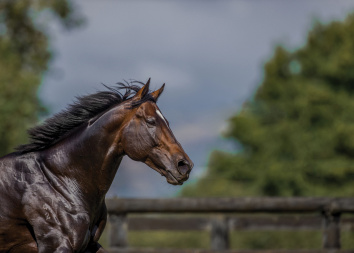 6 June 2023
Smart ride brings out best in Tivaci's son
A canny ride from Billy Egan guided the well-bred Do I to a second career victory when he wassuccessful at Seymour on Tuesday afternoon. The Michael Moroney-trained four-year-old settled three back on the fence and …
Read More