The corner with Garry Chittick
27 October 2021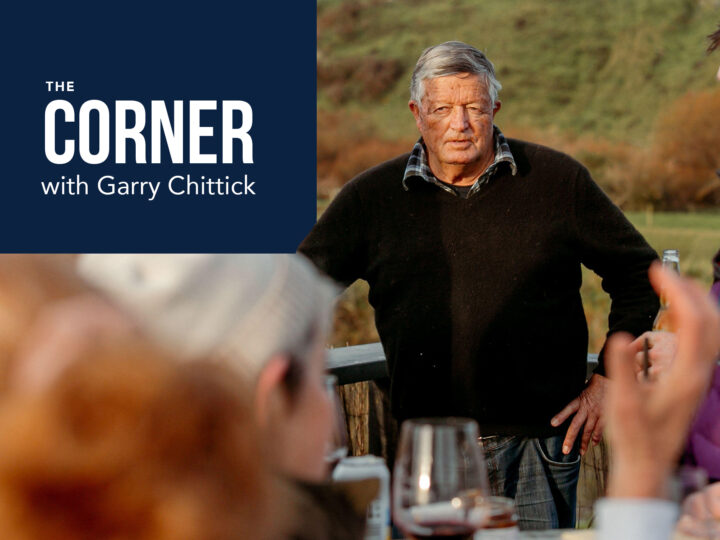 I have just waded through the current document addressing racing's current problems, a document with plans and aspirations for future participation. I have openly confessed to a well-aged dose of cynicism but my thought process is not about being a pessimistic commentator. Pessimism is not high in my agenda as it achieves very little, but cynicism occurs as a result of having seen it all before.

So, how to approach this document? I was going ok until, lo and behold, we are going to have an Aotearoa Day! No doubt this step into wokeness is a result of a major sponsorship from Incorporations previously funded by gullible taxpayers. Anyway we will have identified premier venues (please tell me how we haven't known this for years) so what's different? Well all Group races will be run at these venues. Tell me how many aren't.

Heritage races will be a highlight of our sales catalogues, they won't be black print but will be anointed on the page with miniature crowns. Our republican-leaning Aussie buyers will require vendors to explain the quality of the race, "You know, it's no longer able to accumulate sufficient quality horses to maintain Group status, those horses are in Australia, but surely you can remember when it was?"

Really I am just taking the Mickey out of our current leaders. I am sure they, whoever they are, are doing the best they can.

When I first was elected to the Manawatu Racing Board, the Chief Executive, Bill Freeman, was an administrator with years of experience. I remember him as he watched dates being juggled to accompany Hawkes Bay Racing's development of the current Triple Crown as a lead up to the Cox Plate. His concern was that one change of date would cause such a ripple, the historic reason for the existing dates would be ignored. There has been a great deal of comment on our spring tracks. If Bill was around, he would tell you the tracks are the usual spring tracks, administrators have changed the venue.

To accomodate Hawkes Bay's August start, Foxton (a sand track) was moved to the first week in August. Still not a bad track but few of the early 3-year-olds were ready. Whanganui was next, a sand based track with the Bay on a perfect surface mid-September. All the northern horses travelled and those that weren't ready went to a huge day of trials, where Te Teko by then northern tracks were now up and away. It would seem the modern answer to following topography is synthetic tracks.
Trainers of today complain about their opportunity to prepare their horses prior to the Cambridge Synthetic. They need to have a chat to Colin Jillings, Frank Ritchie, Dave O'Sullivan, Garry Hennessy, Graham Rogerson, TrevorMckee, Moira Murdoch, and ask them how they did it. All bar Trevor are still around and they all managed to win Cox Plates.

Still, we all want what's best to maintain a future thriving sport. Incidentally, when Chairman of the Racing Board, my Board supported the writing off of club debts, the Auckland Racing Club was the biggest beneficiary of this decision. It irked me when some years ago, a Board member proudly told me as a result of land sales, the club had significant investments. I told him to put the money into a Strathayr track. "Oh no" he said. That is an industry decision, the industry would need to come to the party. He was reminded, firmly, that the industry came to the party with the debt relief. We could have, and should have, had a Strathayr ten years ago.

Track conditions pale into insignificance when you address our issue of how do we sell our crop with COVID popping up everywhere? I won't address the issue of how COVID is being managed, it would take more than my allocated space, but the Ready To Run is now an internet sale. Let's hope it goes ok. Our pinhookers are an essential part of the cycle. Yearling sales, who knows? I believe we have no choice but to head for a March date with the hope things have improved.

Now what about Noverre! Mary and I are excited to have bred the current favourite for the Two Thousand Guineas. Te Akau shelled out $800k for him, he's a great looker but it doesn't always work so good luck to them.

It used to be a great week to be in Christchurch. I've got the time, but with only 2000 there I will miss a lot of my mates. You see we don't go just for the racing, we go for the people,the sooner the better.
G

Recent News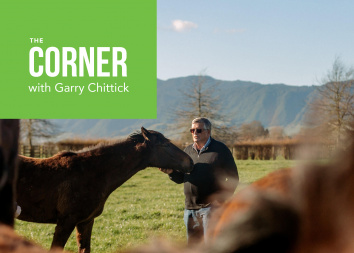 7 June 2023
THE CORNER WITH GARRY CHITTICK
Well, I attended the recent Entain presentation on their way forward. In essence, it is simply that they will do it better. Their technology, we are told, is the best, sad about the platform that …
Read More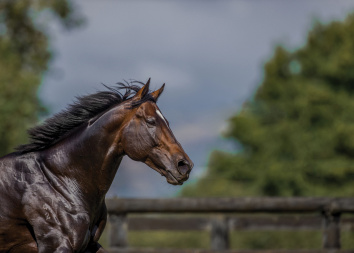 6 June 2023
Smart ride brings out best in Tivaci's son
A canny ride from Billy Egan guided the well-bred Do I to a second career victory when he wassuccessful at Seymour on Tuesday afternoon. The Michael Moroney-trained four-year-old settled three back on the fence and …
Read More