The Corner with Garry Chittick
14 January 2022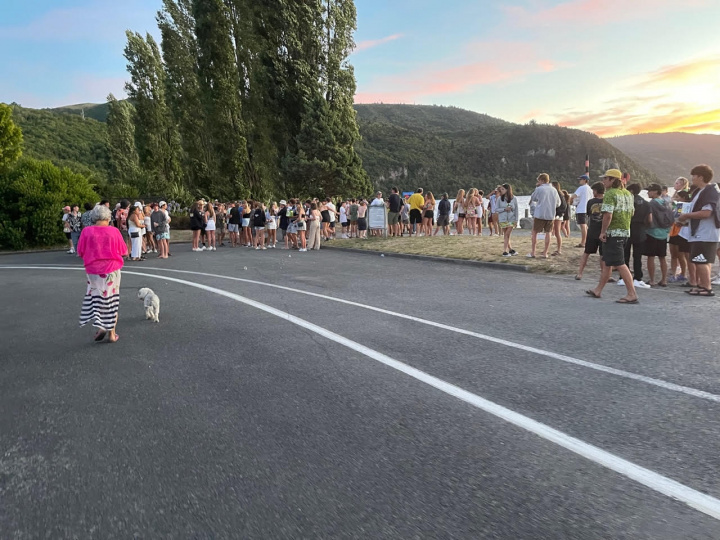 You will be surprised at Mary's and my hospitality on New Year's Eve. We were certainly surprised when at 9pm we wandered home to these unwanted guests.
As darkness crept in towards midnight, this group doubled to about 300 teenagers. Our house is immediately adjacent to those on the left. Now, I can just remember my youth. We consumed flagon beer while the girls barely drank at all, possibly the awful sparkling Cold Duck. This lot arrived carrying plenty of beer and copious quantities of the so-called RTDs, those mixtures of fruit flavoured spirits in a can. I reckon the average age was 18, but there were some no more than 15. To be fair, they were enjoying themselves but there are always more than enough trouble makers.
You do wonder at the authorities' planning. Apparently they had been forewarned, so they could have avoided the broken glass just by providing drums for the rubbish. At 10pm as momentum increased, I was about to ring the police, however they arrived in force – yes the whole three of them. Their only defence was to constantly circulate. At one stage, an officer I was chatting to was confronted by three 18-year-olds who challenged the officer no more than a hand's width from his masked face. None of the milling throng were masked. I suggested he drop one of them, he said he would be incarcerated before them.
Why tell you this? Well, the frightening aspect of watching the night was their complete lack of respect for any authority. Where does that lead to? Anarchy. They dispersed around 3am, a long night for Mary and I. Of course, no one turned up to help the council clean up. A number of young girls wandered by hoping to find their lost virginity. Next day they were gone.
New Year's Day racing lived up to expectations, but for the one very sad end to a great tale. Cliff Goss, at the ripe old age of 90, owned and trained the horse we all dream of owning. The red-hot favourite stumbled, attempted to rebalance, which resulted with him breaking down. Danielle Johnson was thrown, resulting in a broken leg. We all know these accidents can occur, but this was a special horse and a special three. Gold Watch, Cliff and Danielle – we in racing felt the pain. Cliff, when interviewed, said he would be at the stable with his next three horses the next day. Good on you but it would have been a long drive home from Ellerslie.
Sounds like a bad start to 2022, but it's not. The youth that made sure we saw the new year in will be a year older, Cliff will use his undoubted skills to keep the dream alive, Danielle will recover and probably head to Hong Kong, we will start selling yearlings across Australasia, Savabeel will remain champion sire, Omicron will invade the country, the tooth fairy will continue to govern by mandate, and racing, hopefully, will continue to show some traditions are really worth nurturing.
Let's attack the year!
Cheers G
Recent News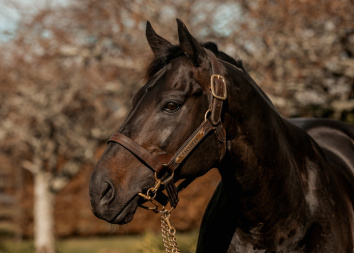 27 November 2023
Savabeel 3YO makes impressive debut
A well-related son of Champion Sire Savabeel made the perfect start to his career at Kilmore on Sunday afternoon. The Trent Busuttin and Natalie Young-trained Interlinked made his debut over 1450 metres in the hands …
Read More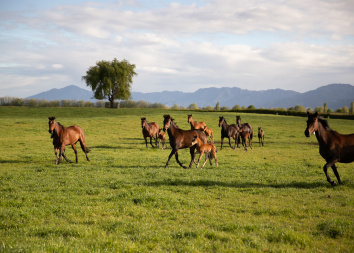 25 November 2023
Rudyard powers to Pukekohe victory
The Tony Pike-trained Rudyard produced a storming late finish at Pukekohe on Saturday afternoon to account for his Rating 65 rivals over 1600 metres. The son of Charm Spirit had finished an encouraging fourth when …
Read More