The Corner with Garry Chittick
26 January 2022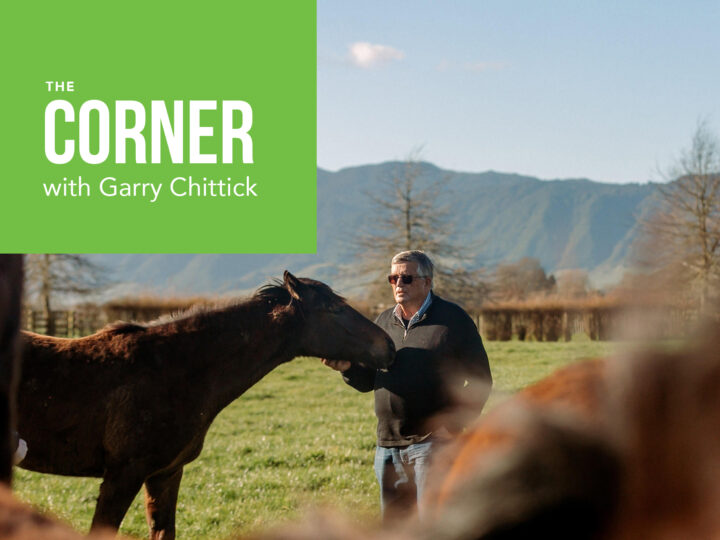 Well, we are, as owners, to be rewarded with increased stakes. Well it is a start. In fairness to our leaders, marginal increases are probably all we can expect in these difficult times. Not all of the five of you will read The Optimist, a very well-researched analysis of our financials. The author's frustration is the inability to reign the increased costs, the previous Board members' well-documented ineptitude allowing ill-advised investment with massive over runs, resulting in the industry going cap-in-hand to the Government to stay afloat. I know you have heard it all many times, but how do we change direction? It would appear it is difficult to find suitable candidates for our Board. This is very disappointing, I can't disguise the fact that I cannot encourage Mark, or for that matter, a number of his generation, to become involved. I take the view that some of them have an obligation to give a little of their time to the industry that they depend on for a living. Bernaud Sundry was here recently, he rightfully asked the question on why don't they put their names forward.
I am not going to suggest a return to the past, but clearly the Membership Council is not the answer. When we had regional elections, generally a candidate was shoulder tapped. In my recent failed attempt to increase the Board by a couple, I was amused to be informed that those electing the candidates wouldn't have the skillset to identify the right people. I was, on one occasion, strongly advised that Board experience was imperative. That may be right but the conundrum is how do you get the required experience if not elected for a first time? But, we all know the professional Board sitters, a great lurk if you get enough notches in the belt, they are a home run to cope with Members Council interrogation. We currently await the next to be ordained, it's taken a while.
Some of you will remember the drive of a previous Board to promote a One Racing concept. We need to remember whilst we might all consider ourselves to be sportspeople, the other codes and sport are direct competitors for any share of the market. I am very concerned at the makeup of the NZ Racing Board. In theory they should be concerning themselves with maximising our return from wagering. We now have a Board dominated by members who have little interest in vested interests. Neither should they have, you say. You may be right, but in this woke and broke society I believe a little fire in racing's belly has never been more needed. I suggest you file these thoughts for future reference, I believe the smoke and mirrors is not that far away from One Racing, let alone running interference are our sporting competitors.
The Karaka Millions appeared to go well. The punting club are a breath of fresh air. I came across one whinger complaining about the Te Akau domination. Well, it's pretty simple – David Ellis steps up to the plate and buys a number of the best yearlings available. By and large, obviously a number of our yearlings leave our shores, I doubt many would be nominated. So, old son, understand the races are for sale graduates only. If you want a crack at it, head to the sales!
Still, regardless of the Te Akau purchases, they still need to arrive at the race ready to go. I believe we saw on the night what a loss to NZ Jamie Richards' Hong Kong appointment will be.
Our parades are underway, the horses look great. Last year we coped with the Covid curved ball, this year, who knows?
Cheers
G
Recent News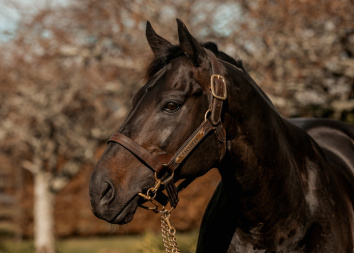 27 November 2023
Savabeel 3YO makes impressive debut
A well-related son of Champion Sire Savabeel made the perfect start to his career at Kilmore on Sunday afternoon. The Trent Busuttin and Natalie Young-trained Interlinked made his debut over 1450 metres in the hands …
Read More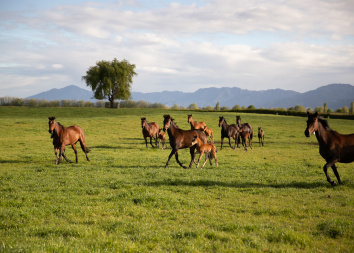 25 November 2023
Rudyard powers to Pukekohe victory
The Tony Pike-trained Rudyard produced a storming late finish at Pukekohe on Saturday afternoon to account for his Rating 65 rivals over 1600 metres. The son of Charm Spirit had finished an encouraging fourth when …
Read More