The corner with Garry Chittick
6 February 2022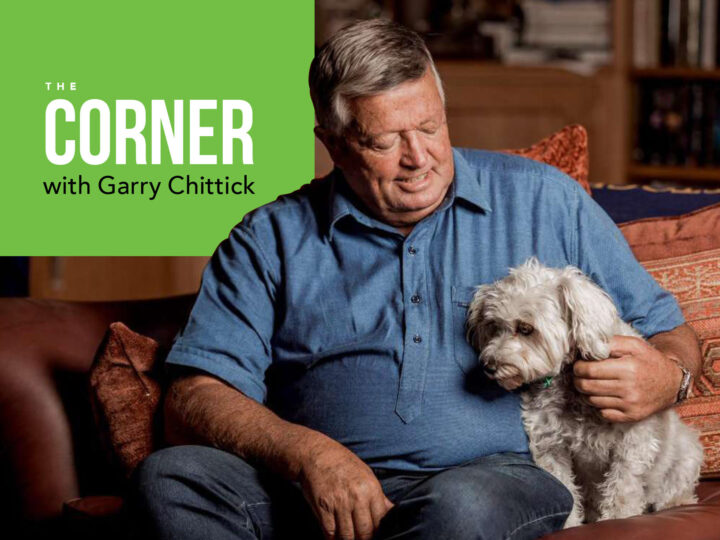 We are hard at it, well someone is, with yearling preparation in full swing. This vital component in the racing industry cycle has never before been confronted with so much uncertainty. Sure, the thoroughbred market has defied logic, Magic Millions was exceptional, I am sure the rest of the Australian sales will be equally positive, so what's different here?
Mostly, beyond normal control, our sale date has been delayed with the best of intent. Our sale last year was surprisingly positive, however there is, under our National Code Red, more confusion this year. I understand COVID was rife at the Gold Coast but still attended by all and sundry apparently running the gauntlet. NSW appears to now have a policy of living with the virus thus allowing potential viewing of the yearlings. Our locals similarly can visit and inspect under controlled numbers. Regretfully, a number of our key players who have based themselves for obvious reasons offshore, are unable to be here.
The MIQ lottery is a joke, but even if available, who is going to spend a fortnight in lockdown? Anyway, they have to make a choice to be here or remain where a spread of 2000 yearlings yet to be offered can be inspected. So we are dependent largely on their belief that our horses are performing in their middle and classic distance racing. They will still buy, but it is the horse that catches their eye that is not on their list that may miss out. Every effort is being exploited by our vendors, with more expense, videos, stills, voice messages all part of marketing now. I just wonder under these circumstances if there is a need to head to the sale grounds? This is no reflection on the sales company who are equally affected by the current circumstances, but I can tell you the cost of moving horses, accommodating staff is a fearsome number. The sooner we open up the better, spreading the cost over our usual supporters who are all friends, is not only bearable but fun!
So, put up your hand if you believe our Government is managing the pandemic well. If you one of the five who didn't raise your hand, tell me how you would manage under the current outbreak. I listened to Hosking, the best of the radio jocks and probably the only true questioning opposition we have, his London correspondent confirmed they have, like many countries, accepted they will learn to live with the virus. Should we do the same? Well, I am in the holding pen for the undertaker, I don't expect to be around forever but I would prefer not to surrender to COVID. Having said that, I think we are kidding ourselves and doing irreparable damage to the country remaining a ring-fenced island with no view to the future. My view is Open Up.
But then, with all the non-mandated directions this mob are taking us, the power we have accorded them under this supposed urgency is right up their alley. You know, I really am despondent about the lack of scrutiny of our Government by our Fourth Estate. You will have seen this week's headlines – $440m tax avoided by shareholders of companies. So as a result of cranking up the upper tax rate to 39% from 33%, dividends were distributed prior to the increase. The headline implies some cunning tax avoidance, perhaps proper scrutiny would have confirmed the theft was in fact the tax increase. Then I read where one of the Green Party states 'but what about the unearned capital gains on property', perhaps a journalist should have responded pointing out sell your house then try to buy. You will, of course, be no better off, your asset has been inflated by a depreciated value of currency by virtue of the massive increase in the money supply. So, they spread the confetti with reckless abandonment then vacuum it up when they convince those that vote for a living that those that have worked for a living should share their largesse.
Like everyone I could go on forever, mind you I really can't express myself in my true colours or some clown would invoke a hate speech charge. These are strange times. Look at our so-called leaders of the few remaining Democracies – Boris, Macron, Biden,Truden, Morrison – four of those have access to Nuclear Weapons but little access to common sense. Truly you five, I don't even know who you are, but which of those mentioned would you put in control of your assets? They believe they are entitled to part of them. No, without knowing you, I guarantee I could pick more common sense out of you five. It stands to reason, you are readers of the Corner!
Cheers
G
Recent News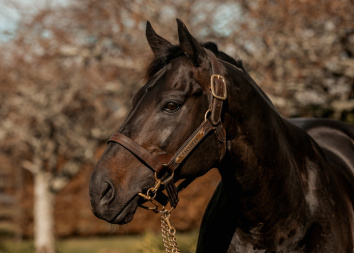 27 November 2023
Savabeel 3YO makes impressive debut
A well-related son of Champion Sire Savabeel made the perfect start to his career at Kilmore on Sunday afternoon. The Trent Busuttin and Natalie Young-trained Interlinked made his debut over 1450 metres in the hands …
Read More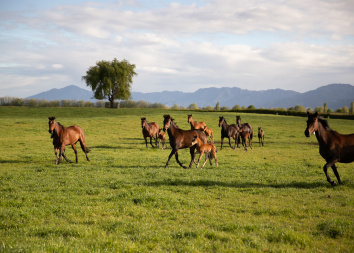 25 November 2023
Rudyard powers to Pukekohe victory
The Tony Pike-trained Rudyard produced a storming late finish at Pukekohe on Saturday afternoon to account for his Rating 65 rivals over 1600 metres. The son of Charm Spirit had finished an encouraging fourth when …
Read More