The Corner with Garry Chittick
24 February 2022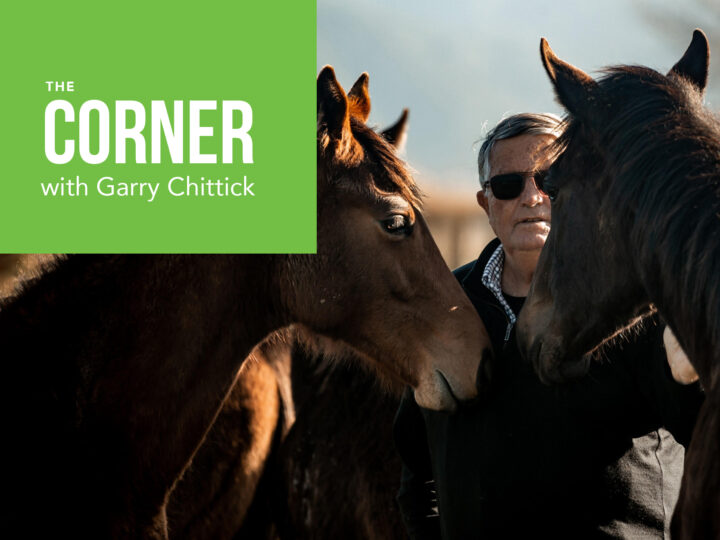 I often ponder how close the effects of cynicism and paranoia are. My cynicism stems from years of observing the behaviour of all those that affect my ability to function. The beauty of cynicism is it is punctuated by good doses of humour. After all, if we watch our capitulation to the current ruling class, we can't take them seriously.

My paranoia is driven by the question, "Should we take them seriously?" or cynically chuckle to ourselves how we have seen it all before. The Corner is not really about politics, it's fortunately, as I continue to point out, about how against many varying obstacles we continue to enjoy our sport, how over the last 180 years we have attempted to out-breed our neighbour and mate, how despite the odd conditioner, there is a fairness in the results of our endeavours. We are after all, all experts in assessing genetical combinations to give us the advantage we seek. YEAH RIGHT!
I watch our yearling parades and wish all our buyers the best. Those that pound me with their view on the pedigree back to the fifth dam I always agree with. Our team, who know more about the individuals as a result of their daily involvement, are instructed to answer any question but not to pass on an opinion.

My paranoia during the parades stem from being personally offended when potential buyers are critical of the horse I love, which of course is all of them. What surprises me is after all these years, my emotions during parades haven't changed. What has changed is how I cope. After all, I need to sell the annual crop, so I have conditioned myself to believe the positive days outweigh the marginal days. The problem is having created from the decision where to mate, being at the birth, watching the growth and development, the effort our team put into presenting – you can understand no matter how many you breed there is a genuine attachment.

To maintain a healthy young broodmare band requires a minimum ten percent retention. Our policy is well known, that is, if we have a young mare we want to perpetuate the breed we retain the first two fillies and once we believe we have sufficient of the family, we are happy to sell. Over the years I couldn't recall how many times we have been accused of not offering our best. Well as I have just pointed out, we are good pragmatic breeders. Genetical combinations beyond the first two dams and I am lost. My point is if we were smart enough to know the best, we would replace our sires from within our breeding program.

So to the sales we go. There will as always, be wonderful racehorses for us to follow in the future. Keeps you going in an upside-down world.

We are racing and selling despite the Reserve Bank and our Government hiking up interest rates on the paper money they created. We are racing whilst dodging Covid, we are racing just as Europe could be heading into an unnecessary conflagration, the rebel anti-vaxxers around the world so far have left us alone. We are selling because we are lucky enough to have neighbours who love a punt, which funds the amazing stakes money on offer which drives their desire to be a syndicated member. America is looking forward to the Kentucky Derby and neither Trump nor Bumbling Biden will dampen their enthusiasm.

More importantly, we are racing because we are good at it. We have a remarkable breeding and rearing history and there is no doubt our fertile land and temperate climate contributes to our success. One could argue we should be running the Country, but then we can't seem to run ourselves. But we are still racing.
Cheers
G
Recent News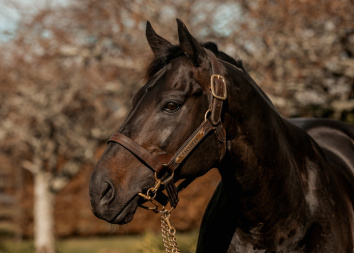 27 November 2023
Savabeel 3YO makes impressive debut
A well-related son of Champion Sire Savabeel made the perfect start to his career at Kilmore on Sunday afternoon. The Trent Busuttin and Natalie Young-trained Interlinked made his debut over 1450 metres in the hands …
Read More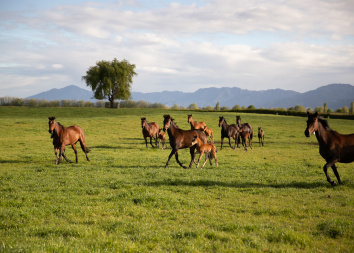 25 November 2023
Rudyard powers to Pukekohe victory
The Tony Pike-trained Rudyard produced a storming late finish at Pukekohe on Saturday afternoon to account for his Rating 65 rivals over 1600 metres. The son of Charm Spirit had finished an encouraging fourth when …
Read More