The corner with Garry Chittick
11 March 2022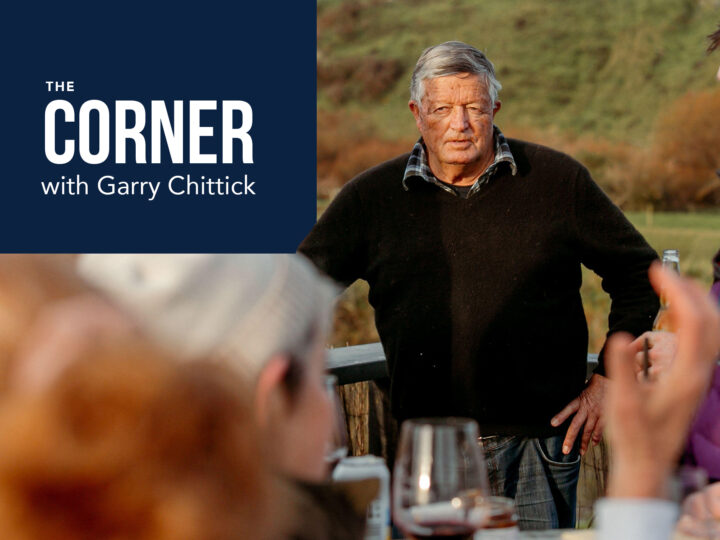 I was privileged twenty years ago to be asked to Chair the NZ Racing Board. Some would have you believe the role is the poisoned chalice, but, as with all things in life, if you have a passion and strong belief in your anointed path, the good will outweigh the bad. I had served my apprenticeship as a Board member of the Awapuni Racing Club, Chairman of the Club, a member of the Thoroughbred Racing Board etc. You are lucky in life if your vocation is your hobby. Having first attended racing at Trentham 66 years ago (in short pants) to still being a vendor is confirmation enough that our sport is unique in providing a spread of opportunities to retain our interest.
The catch cry during my tenure as Board Chairman was we need more young people involved. Can't argue with that, but then so do all our competing sports. My view was, we need to focus on the 50 plus age group. This is, for those who haven't yet matured, when a reset in one's aspirations is unavoidable. Kids are gone (thank goodness), your career path is set in concrete, and investments should be working for you. If still with first wife, she will have decided to assert herself and participate in all your interests; if with new partner, you will be anxious to prove your virility and of course, your hard-earned now tied up in trust equity. It is as I have said before, the most exciting sport you can be part of without leaving the couch.
So, to the just-completed Karaka Sale. It was, without exaggeration, a small triumph over adversity. Our Governments on-and-off again COVID requirements did, in the week before, allow NZ passport holders to return from Australia. This resulted in at a guess, no more than a dozen returnees, but how important were they? The horses that are easily identified no doubt had been pre-inspected, but despite the online purchasing, there is no doubt the opportunity to see the horse is all important. We appreciate the effort they made, but another thirty Australians on the ground and the sale would have been a boomer.
Waikato was fortunate enough to have had the support of Hong Kong investor and racing enthusiast Mr Tony Fung who, riding on the back of our homebred Mo'unga, purchased his brother and another Savabeel for a combined $1,850,000. His NZ passport holder, Kacy Fogden acquitted herself with great aplomb on their behalf, so a big thank you! Waikato presented 44 yearlings with four returning home. When you consider we have sold 20 in Australia to date, so having offered 64 yearlings this year, we have been fortunate enough to have placed 60 horses. In a COVID riddled world on the brink of war, I'd say that is a result that truly reflects our sport's tenacity.
And so to the over 50's, my generation. Well over 50 were sellers and buyers, my mate John Stubbs has his heart set on a runner in the Melbourne Cup, so he purchased three staying bred yearlings. I teased him about the likelihood of his speech-making prowess in five years. His response – "No horse no dreams."
Gerald Fell couldn't remember how many consecutive sales he had attended, certainly over sixty, and still excited when Duncan sold both his yearlings. Patrick Hogan, regretfully not too mobile, offered a number of yearlings. I didn't follow his results but if he was selling this year, then no doubt he will have another crop on the ground so will be back next year. I could go on but you get the drift. We can continue to be involved and compete on a level playing field regardless of age or infirmity.
Enough of that. We need, as always, heirs to the throne. King Savabeel has a crop on the ground and a crop to foal. We look after and treasure him. Tivaci had a great sale which with three-year-olds, confirms he is on the way up. We are constantly thinking ahead – colts retired to stud take at least five years to establish their worth or not, but we are halfway there with our Ardrossan's. Don't be surprised if he is not one of Redoute's Choice's sire sons of the future. We cannot be more excited about the Super Seth foals, they are outstanding.
So, you can see I and my contemporaries have just as much to look forward to as anyone. Long may it last!
Cheers,
G
Recent News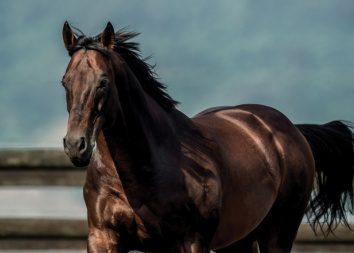 4 December 2023
Ocean Park 3YO bright staying prospect
Imezaaki showed staying was his forte with a quick and successful transition to middle distance racing at Hawkesbury ton Sunday afternoon. The outcome of the son of Ocean Park's first test at 2000 metres was …
Read More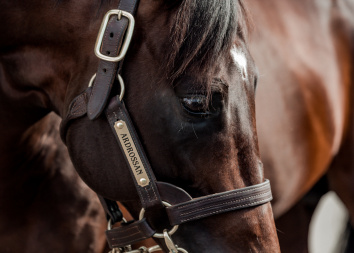 2 December 2023
Another smart prospect for Ardrossan
Promising young Waikato Stud-based sire Ardrossan enjoyed further success on Saturday afternoon at Te Rapa where his son Maracatu opened his winning account over 1100 metres to book his spot in the Karaka Million. He …
Read More