The corner with Garry Chittick
23 May 2022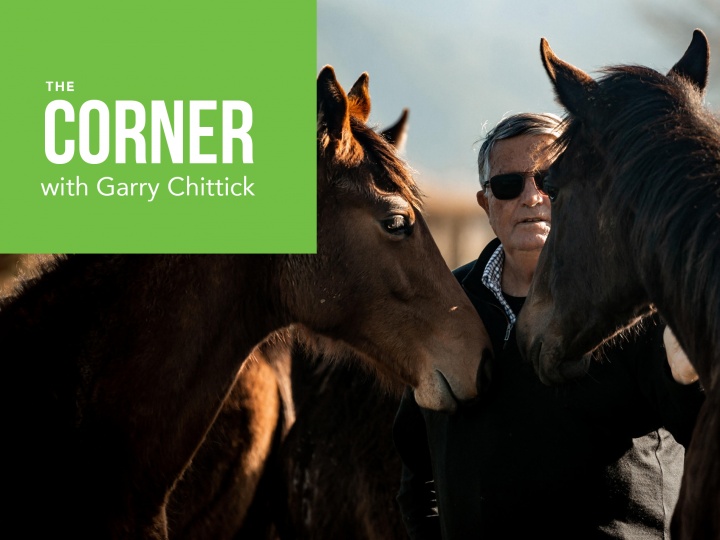 I have been invited to the 150th Jubilee Dinner of the Masterton Racing Club. The Wairarapa Racing Club was formed two years later. It says a lot about our rural community and their enjoyment of the sport. It's hard to imagine in 1872 how these occasions were organised. As always, there would have been a driving force to not only initiate the interest but capture others to make the day a success. Remarkably it still happens. I served my apprenticeship in the Wairarapa, so I know the families who see importance in the continuance of this tradition.
This is the conundrum of supposed modern day racing. It is still a sport that requires funds of adequate amounts to provide owners some hope of return to allay their costs.
My father was fortunate enough to win on consecutive days over the Wairarapa Club's very popular Easter meeting. It meant a lot to him because he farmed next door and was part of the community that annually painted the racing rail. My fading recall would have me believing this was around 1969 – I know he purchased the horse the first year of our currency conversion to the dollar for $3700, the winning stake per race was $800 of a $1200 gross stake.
Nothing really changes. The wolves were immediately attacking with offers, the best of which was $30,000. Like all owners, he had waited a long time for such a horse, but also like all owners, he liked the thought of being able to lift his head above the madding crowd and boast about the success of his racing investment.
He didn't though as the recent loss of his brother at the age of 59 made him take stock of life and a good horse seemed a good antidote to grief. How often have we heard such a story?
The horse was sent to Sydney where the now-relocated Syd Brown enthusiastically assured John the horse was city class and would be racing for $8000. He may have been city class, John wasn't a real punter but managed to get a $1000 Aus out of the country, which was very difficult in those days. Idoflo was paying $8 so the punt and share of the winning stake made the $30k he had turned down look a good decision. The horse jumped, was bumped, slipped, tore ligaments in his hind quarters and was sold for less than the freight to get him there. How often have we heard this before?
The resilience of racing people is what makes interesting and great companions. Prior to the 1987 share market crash, I was having a beer at one of my only Auckland haunts, The Exchange in Parnell. Kevin Lane, a character, was my host and a shareholder in Centaine. His bar attracted all the up-and-coming jaffas. Rex Fell and I were in a group trying to keep up with all we were apparently missing out on, when one of the group dejectedly regaled us with his unfortunate history in racing. Rex, who was a very dry communicator, said "Well why do you keep at it?" The reply: "I invested in deer, I tried films which were a tax write off, I had a go at goats, have you ever been in a group in here and tried talking about them?"
So, if your compatriots don't want to hear about how much money you are making, tell them about your horses and they will know you are a good sport, with a lot of money.
Cheers, G.
Recent News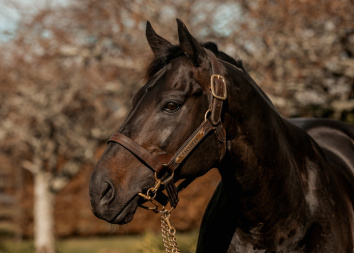 27 November 2023
Savabeel 3YO makes impressive debut
A well-related son of Champion Sire Savabeel made the perfect start to his career at Kilmore on Sunday afternoon. The Trent Busuttin and Natalie Young-trained Interlinked made his debut over 1450 metres in the hands …
Read More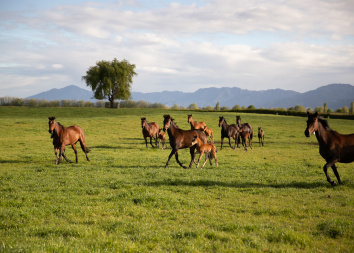 25 November 2023
Rudyard powers to Pukekohe victory
The Tony Pike-trained Rudyard produced a storming late finish at Pukekohe on Saturday afternoon to account for his Rating 65 rivals over 1600 metres. The son of Charm Spirit had finished an encouraging fourth when …
Read More