The Corner with Garry Chittick
23 June 2022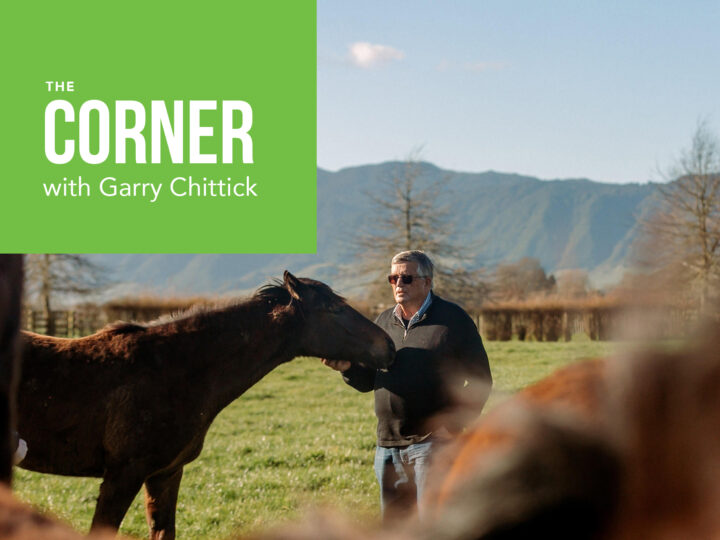 You know the season is about to close when the icy blast of winter strikes. Sure there is a month to go, but apart from the Group 1 Tatts Tiara, we are now into winter racing.

It is one of the ironies of current racing that clubs and administrators are determined to race on tracks no worse than say, a Heavy Seven. I suppose the spectacle is improved; you know there are no more two-minute miles. Wellington Racing Club hosted the annual Thoroughbred Racing Conference over a week in July. It was a great week where racing chairpersons and club chief executives would thrash out the needs of the industry. They were not the only attendees. Long before I had a role to play, we used to fill a car with a designated driver, firstly from the Wairarapa then after moving from the Manawatu, to be part of the day. The rural community were great supporters of winter racing, they had the required patience and land to allow the development of mudders who later entertained us as jumpers.

Racing Clubs were required to programme at least three jumping races per day from the beginning of May, ensuring there were opportunities for numbers of the now matured horses. More importantly, programmed high-weight races kept those riders around in numbers to be successful jumps jockeys. These men, as they were then, were great track riders ensuring young horses were educated by capable riders, and so the cycle worked well. The decline in the rural enthusiasm for such racing started when horses were superseded by farm bikes. I was as guilty as any. My horse was a retired racehorse, Wexford Chief. I never let him go, just rode him less. The bikes ruined our dogs – my first dog of note I could cast around a fifty-acre paddock whilst I lent on the gate, circling the paddock on a bike was quick and fun and the poor dogs trailing I am sure were dismayed.

The lack of horses meant it was no longer a license requirement to program the number of jumping races. Less horses meant less interest and therefore they attracted less wagering. The late Ken Browne was a legend who not only rode longer than most, but fought tooth and nail for his sport. He would be saddened to see the struggles they face today.

I have never raced a jumper. We retain fillies who are retired well before they would be strong enough to test themselves against the tough durable breed. The Wednesday of the Wellington meeting was a day out I miss – the company from all over NZ, the two-minute miles, the mighty mudders such as Charger, who won on all three days. That's six minutes for three miles, then the trips home! The designated driver would have his first drink at Garth Ivils Oxford Hotel in Levin. To be fair, the rest of us had had more than our share, still we couldn't get past the Paikakareki of John Debreceny's. After Ivils, it was Foxton to Paddy Busuttin's father's famous watering hole. By now, our driver was starting to make up for lost opportunities. Only 30 miles to go, in the dark, the odd side road. The day of Gerald Fells' turn to drive has left we passengers with a performance we will take to the grave. This is going to take a little patience but it's worth it.

There was in Foxton a famous forger, his Goldie replicas fooled many for years. Of course, we loved chatting to such a character, he stood about 5'3, his hairpiece was lopsided, his fly undone. He regaled us with a yarn about recently bribing the local traffic officer with one of his now known to be worthless paintings when twice the limit. As we left, his parting shot was "They are on the prowl tonight."

Gerald only had to reach the town boundary, when the siren of a shop's burglar alarm burst into life, a flashing light we could see when the combination was too much for our driver. He pulled into the curb, threw the keys inside the car to four inebriated passengers, jumped out and ran past the constabulary, down the footpath. They of course focussed on the burglary. We sat and waited, in the end I believe they felt he had no painting to trade and let us be.

We don't have those days now. The Annual Meeting no longer attracts people from across the country. In fact, because of a lack of suitable horses, the meeting is now two days. The mudders are expected to run 1-40's to keep up – think about it, every second is twelve metres or 120 metres behind over the mile. Were they duds? No, they were very brave, tough horses doing their apprenticeship before being confronted with obstacles.

There should be a place for all, you can see why I miss it.
Cheers
G
Recent News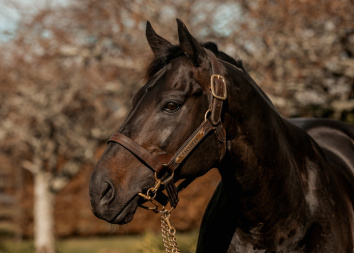 27 November 2023
Savabeel 3YO makes impressive debut
A well-related son of Champion Sire Savabeel made the perfect start to his career at Kilmore on Sunday afternoon. The Trent Busuttin and Natalie Young-trained Interlinked made his debut over 1450 metres in the hands …
Read More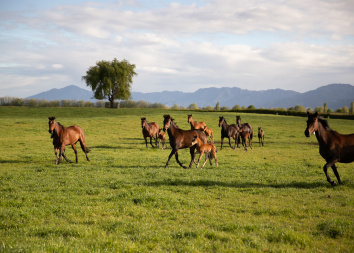 25 November 2023
Rudyard powers to Pukekohe victory
The Tony Pike-trained Rudyard produced a storming late finish at Pukekohe on Saturday afternoon to account for his Rating 65 rivals over 1600 metres. The son of Charm Spirit had finished an encouraging fourth when …
Read More