The corner with Garry Chittick
25 August 2021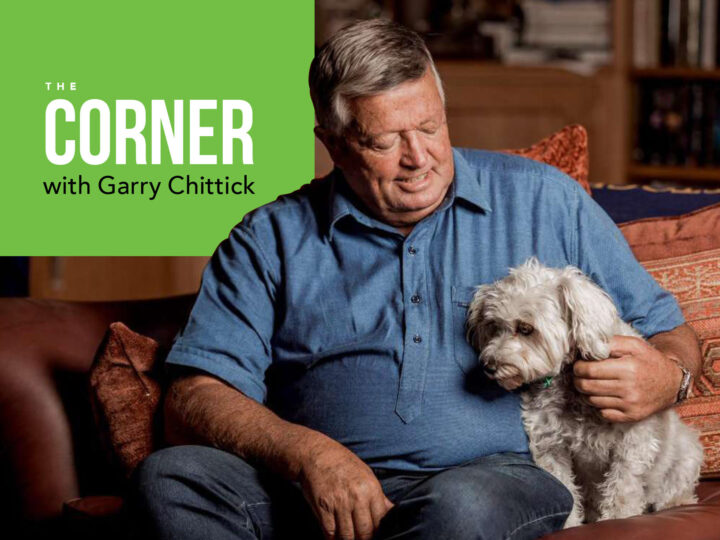 As you get older, the level of cynicism increases. According to my wife, a cynic I have always been.
There may be an element of truth in Mary's view but in this woke world a degree of cynicism is more than ever required. The Webster Dictionary says cynicism is neither good nor bad but requires balance to avoid slipping into pessimism. It may be the hardening of one's attitude as we age that is our ability to view current times through the fading eyes that have seen it all before.

But as I have said many times, one can't be a pessimist and a horse breeder, therefore I claim my cynicism is based on the need to measure facts and judge them against my view of where our industry is placed. The racing industry has a justifiable mix of emotions and opinions, very few based on facts, so you two, my view expressed to you is what I know or believe is true.

The industry has been well served in recent times by Brian deLores research and writings. His mix of research and opinions has guaranteed him electoral failure should he offer himself to either of the two Boards that are important to us. The arms-length independence of the Members Council is so tightly embraced the current COVID-19 virus would see them unavoidably infected. Still, as he says, his alcohol account has diminished as a result of fewer mates.

His recent blog gave me cause to reflect. The increase in the RIU budget is just another casual $5m to $14m. Go back ten years and we were mortified with a budget of $6m! Brian's Racing Boards salary spread of $27m twelve years ago peaking, well I hope peaking, at $66m is all allocated before stake money is available to owners.

I'm a round figure man. This increase of $47m, let's allow for 3% incremental costs, say to 50%, one could reasonably suggest there should have been available for our Code based on 55% of the turnover another $7k per race. We have now 1900 races against 3000 twelve years ago. We have 4200 starters now, 5800 then. Stakes now $48m, then $58m.

Has there been a comparative decline in turnover? No, with our turnover driven by Australian Racing. So you see, I may be, but I leave it to you two to work out who the beneficiaries of our endeavours are. I wouldn't mind if I believed in or had confidence in our current administrators to see this for what it is. Instead, we get Jacinda-like comforting reports on how well we are doing. Like the tooth fairy, we are fed similar platitudes. Like her, the stories seldom align with the facts. You be the judge.

Dealing in facts on a brighter note, page 198 of the current Stallion Register is the list of the stallions in order of the number of stakes horses they have sired. If you have a Register, have a look. The achievements of Danehill and Galileo are amazing but then so are the deeds of our own.

Of the top 32 down to O'Rielly, seven only were domestically based, that is they never had the opportunity of doubling their crop. Our own Zabeel with 166 stakes winners is the leading sire, followed by Sir Tristram, Encosta De Lago, Savabeel in 4th with 115 to date is 15 behind Sir Tristram, with more than half a chance of overtaking the great sire. Zabeel is comfortably out of reach, however we Kiwis should be very proud to have 4 of the 10 sires domestically based among the 50 leading sires.

It was illuminating to see just how many horses were given the dual hemisphere opportunity. The sire standings for 2020/2021 are a true measure of Australasia's ability to produce the horses our racing demands.

The weekend's results of the Winx Group 1 quinella lull us into a false sense of security as we have no colonial bred first season sire on offer this year. If a cynic was to look years out, the question would be what's going to change? The success of the breed we have evolved is there for all to see.


Cheers
G
Recent News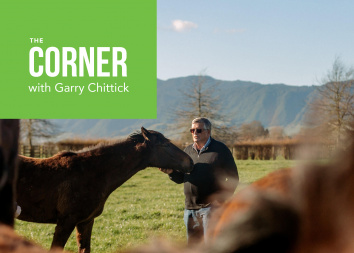 7 June 2023
THE CORNER WITH GARRY CHITTICK
Well, I attended the recent Entain presentation on their way forward. In essence, it is simply that they will do it better. Their technology, we are told, is the best, sad about the platform that …
Read More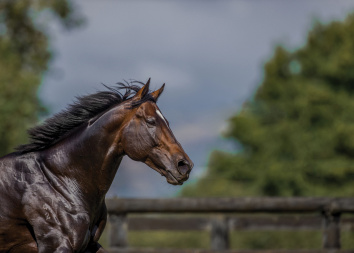 6 June 2023
Smart ride brings out best in Tivaci's son
A canny ride from Billy Egan guided the well-bred Do I to a second career victory when he wassuccessful at Seymour on Tuesday afternoon. The Michael Moroney-trained four-year-old settled three back on the fence and …
Read More