The Corner with Garry Chittick
10 November 2022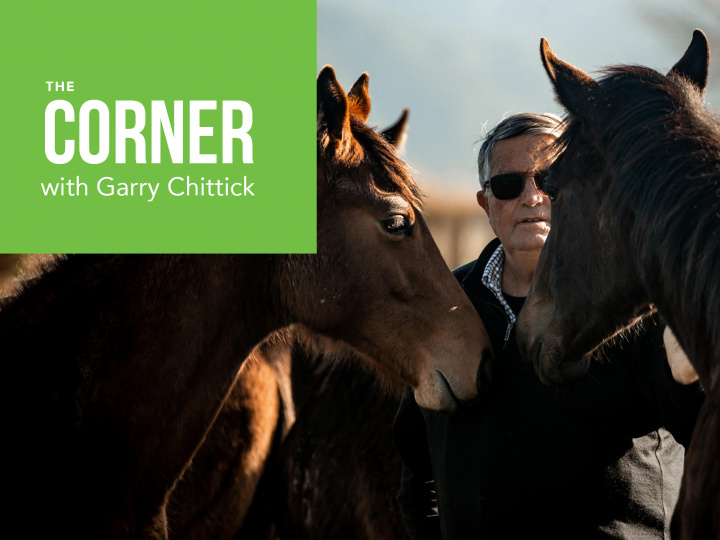 It's official, my audited readership has increased by 40%. Yes, while walking into Matamata
races I was approached by an unknown couple who informed me they were readers. As you
know I can only identify a couple of my first five, the rest remain a mystery. However, one of
my more ardent supporters has just been confronted with the carburettor that pumps his
blood has a couple of blockages. I know you are in the right place and will return to Waikato
before you know it.

My only reader in Australia when informed The Queen was ill asked, "Has she a two-year-
old in work? If so, she won't go." It now appears she didn't, but you do and will for some
time to come.

Mary and I still breed a handful of mares, this spring we are lucky enough to have: Bonneval
produce her fourth filly in a row; Magic Dancer a full sister to Noverre; The Reel Beel a Super
Seth filly – so you can see based on the above theory I'll be around for a while yet. I won't
have much to sell but I learnt long ago you can't have both. Fortunately, Mary has just had
what she says is her first Savabeel colt, that presumably means she is not intending to share
proceeds like I have forever.

Mind you, when I do run out, I will have a lot in common when I catch up with The Queen in
that place where privilege runs out. Having said that, do we really want to spend the next
part of our career in such an egalitarian society? Then again, if I hang around here much
longer the way we are heading will have me well prepared.

I avoid political commentary, with a readership of seven there could be one well-disguised,
woke, left-leaning infiltrator of our believers but my frustration with our recent past and
current leadership requires comment.

Our Leader threw some more crumbs to the needy, I believe this is the equivalent of feeding
the kids ice blocks for lunch; it won't do them much good and they will demand more. This
type of support is an attempt to secure votes. I think for any one earning $100k or less the
first $20k should not be taxed. This would encourage those who can find limited hours to
get out and have a go. The debate over the 39% for incomes over $180k ironically will affect
very few in business as there will be very few small businesses or farmers reaching that
threshold. To be sure, there will be an increased commitment from the 14,000 extra civil
servants let alone the 50,000 long term entrenched.

Our problem is governments overrate their importance believing the country is dependent
on them. Fortunately, whilst we fail to understand the constant interference in our life,
generally most pragmatically get on with life. I am not going to list the changes of the last
five years, there are too many but the non-mandated Three Waters, He Puapua, methane
levies will achieve zero. They will create dissent such as we haven't seen for years – for
what?

Then we are confronted with interest rates determined by the Reserve Bank to confront
inflation. During the Covid period the Bank lent trading banks some $16billion at 0.25%. All
sorts of people were delighted to secure loans at a never-before-in-this-generation rate in
the low threes, so the trading banks were making a comfortable 3% on the increased money
supply. Now, low and behold, we need to stamp out inflation, the Reserve Bank creates a
base rate, the trading banks retain the margin, and many young people are confronted with
increasing interest rates and decreasing home values. Fair dinkum if this is the best our leaders can do. But then of course it is Orr of the Reserve Bank who is a fool, our Cabinet
has a pony trekker as our sole previous business owner, the rest have graduated through
woke University education to either the Unions or one of the many junior sycophants
waiting to be elevated to Parliament.

Does it matter? Of course it does. Governments are the arbiters of the best use of our
endeavours, the many forms of taxation, fuel tax, GST, income tax, import duties, providing
support for those less able, the health system, justice – I am too embarrassed to include our
defence force with one frigate and a couple of 70-year-old Hercules – state housing etc. We
all understand our responsibility to contribute, it is the end use that the various political
parties make their case for support over. Now we have the new challenge of determining
our values. Wokedom is a serious challenge to our independence, they haven't attacked
racing yet, but they will and we need to be prepared.

On a brighter note THE EAGLE HAS LANDED. Yes, the magnificent trophy attached to the
race has been delivered in person by Peter Moody and wife Sarah. Not surprisingly Sarah
told me Peter had to return to training, the pull of the horse is hard to wean ourselves from.
The cut and thrust of competing, albeit from the grandstand, the adrenaline rush is hard to
beat. Then we have the love of these magnificent animals which goes both ways. I am in the
process of reading the Bart Cummings book for the second time. When asked what his
secret was, he replied: "Don't know, instinct I guess." You can't develop an instinctive
relationship without a close affectionate understanding. Think of your wife.

Cheers
G
Recent News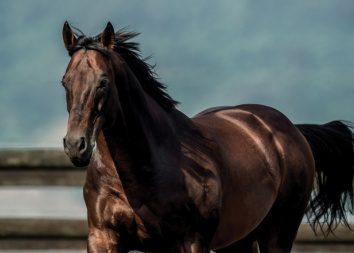 4 December 2023
Ocean Park 3YO bright staying prospect
Imezaaki showed staying was his forte with a quick and successful transition to middle distance racing at Hawkesbury ton Sunday afternoon. The outcome of the son of Ocean Park's first test at 2000 metres was …
Read More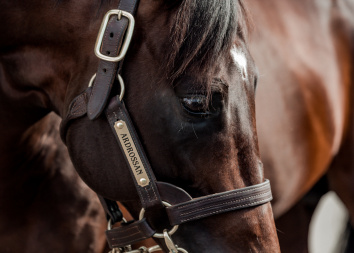 2 December 2023
Another smart prospect for Ardrossan
Promising young Waikato Stud-based sire Ardrossan enjoyed further success on Saturday afternoon at Te Rapa where his son Maracatu opened his winning account over 1100 metres to book his spot in the Karaka Million. He …
Read More