THE CORNER WITH GARRY CHITTICK
23 November 2022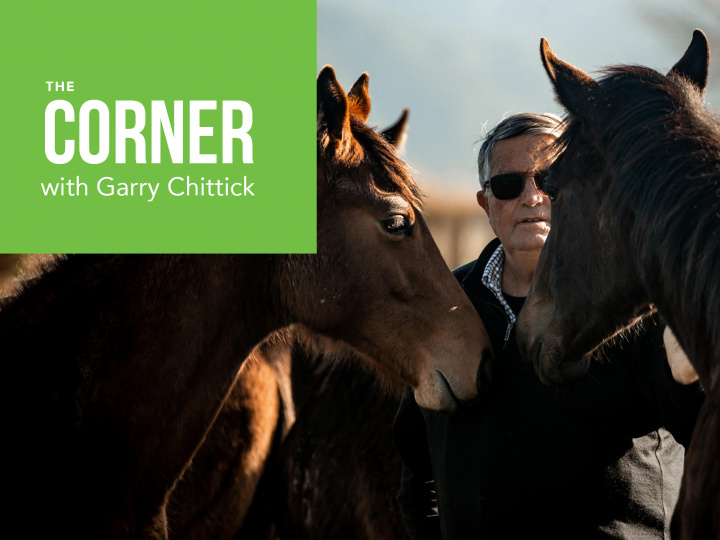 Unlike a number of the seven of you, I like Winston Peters. I didn't say I like his politics, how could I? As our most prolific fence jumper, one can't defend him as next week you will be out of date.
You all know I was a financial supporter of Winston prior to the 2017 election, you know all know as my profile was plastered all over the NZ papers during the lead up to the electoral funding fraud case. Why they picked on me, who knows as I was a modest contributor. Clearly the most photogenic. I contributed because unequivocally he is the politician who genuinely shared our belief in the contribution racing makes to NZ society.

Most forget whilst in coalition with Helen Clark the wagering duty was reduced by $32m, on today's turnover at least $40m+. His negotiations with both political parties in 2017 also included a component for racing with total abolition of betting duties and a cash contribution of $70m. Am I now spruiking him for further political office? No. Why give him precious airtime on this elite publication? Because I like him.

He turned up at the Ready to Run and a couple of us had an hour with him. You couldn't flatten him with a bulldozer. When I challenged him on running with Labour when National had a majority, he challenged my maths: "Since when has 46% been a majority?" Fair call. But, from racing's point of view, he was adamant that under Bill English racing would not have benefited. Those of you that can remember will recall National suddenly in the last week burst into life with a racing policy.
This is not a 'let's revive Winston Corner', it is a 'remind National that we have more support than we are credited with Corner'.

Just as an aside, Winston is as usual not lacking confidence. We were all unlucky that COVID destroyed not only NZ first but NZ as well. Well he said when asked will he return, "Napoleon lost two battles and returned." Well, I don't a lot about Napoleon. I know he was short and debonair (definitely a match) and that he was exiled twice (not sure fishing in the Bay of Islands is a match). Now I would not like you seven to get me in trouble but between us I think the mocker of Emperor Napoleon Peters will go a long way to enhancing any of his lost mana.

On a more serious note, I have grave concerns about our ability to retain Group status for much of our black-type racing. With more of our horses racing in Australia, successfully I might add, those horses trailing our Group winners are unlikely to be considered of sufficient quality to justify the current rankings. This is a serious matter that I don't have the answer for but, as I have mentioned in previous Corners, I was on the Graded Stakes Committee for two years.
It was a difficult task then, let alone now. What will the consequences of a reduction in Group opportunities be? Clearly, our Group racing needs to be credible, and I have long advocated that the winners of our recent Classics are credible. Those that have crossed the Tasman confirm this, but our declining numbers reflect our declining quality. We are blessed with a natural rearing advantage however we can't fly on one wing forever.
We need to halt the decline in our foal crop or will be regarded as the Italy of the Southern Hemisphere. We had yesterday a couple of Victorians who asked if the Messara Report had been of benefit. I was embarrassed to confirm his efforts on our behalf, right or wrong, were largely ignored. Our current great hope, the Auckland amalgamation, is hopeful but dependent on Avondale and then one would have to say regional.

Well that's enough, although Emperor Napoleon Peters has certainly managed to survive longer than Napoleon. Is there any chance our leader may have delved into history for a role model? Marie Antoinette comes to mind.

Cheers,
G
Recent News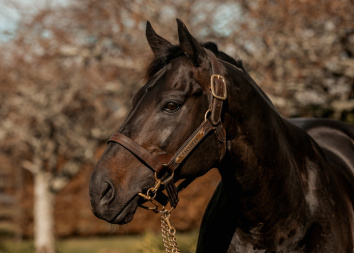 29 September 2023
Stayer runs rings around rivals
Five Rings stamped himself as a stayer of rich promise at Benalla on Friday afternoon when he made an impressive middle-distance debut. The Mick Price and Michael Kent Jnr-trained son of Savabeel doubled his career …
Read More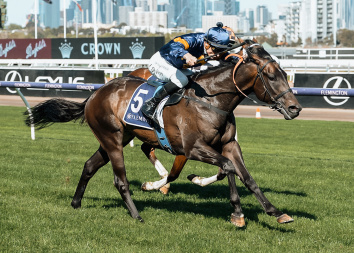 24 September 2023
Wolfy goes to another level at Flemington
Tivaci's gifted son Wolfy continued his progression in Melbourne on Sunday afternoon when he accounted for a competitive line-up of three-year-olds over 1420 metres at Flemington. The Nick Ryan-trained Waikato Stud graduate had been a …
Read More