THE CORNER WITH GARRY CHITTICK
10 February 2023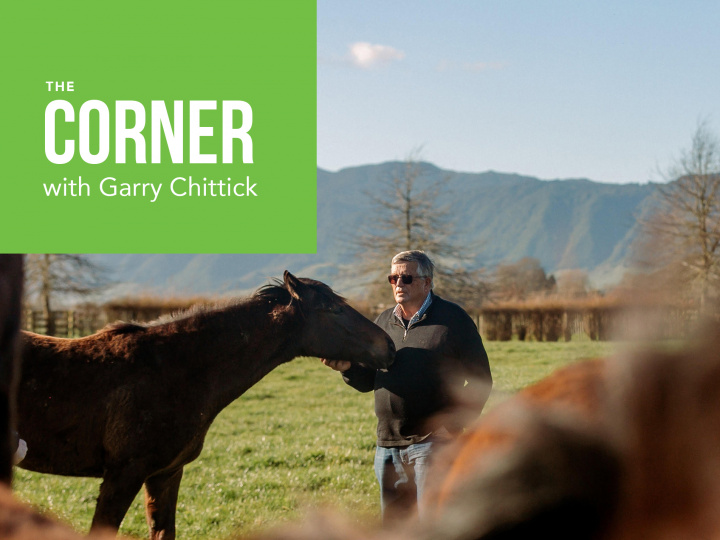 "It's a funny, funny world we live in Master Jack." I had forwarded to me the briefing
document prescribing the new minister's responsibilities and authority under the current
racing act. As with all these responsibilities, it depends on how the minister chooses to
exercise his power over those at the coal face.

I had the privilege of chairing the then racing board having been anointed by the late John
Falloon, next in line was Tau Henare. On introduction he made it clear he knew nothing
about racing, he was good natured with love tattooed on four fingers and hate on the other
four. Clem Simich believed he was well acquainted with the various vagaries of his portfolio;
he was attending every presidential luncheon. Annette King had the health portfolio as well
as racing which she delegated to one of the many zombies parading around Parliament.
Importantly, apart from Annette the rest were ministers outside of cabinet. Their power
over the board was restricted to appointing board members only. On many occasions
ministerial advice was treated with the respect it deserved. Simich took the prize having met
with my chief executive on the issue of merging the TAB and Racing Board, the effusive
praise we got for the role we were playing allowed us to believe he was doing his best to get
our proposed changes on the order paper of parliament. Less than 48 hours later he
informed the Thoroughbred Racing Clubs' Annual Meeting we were wasting our time.
Bewildered we were, with John Alexander the next speaker he expressed the view it was a
pleasure to meet Clem's twin brother.

For all that we were better served than now, the Thoroughbred Board was elected
regionally, appointments to the racing board were contested within the three codes or at
least code supported. The racing board currently has seven members, certainly one each
from the codes, but a majority of four so called independents. Whilst under the act I worked
under allowed my Board the freedom that racing was founded on, the current Minister has
an overarching ability to interfere. Hence, we have slid into the arms of bureaucrats, we are
now a government department!

One of the more compelling concerns is the briefing of the Minister as to how sports betting
results are returned to the various sports. Of course, they feel entitled, you know like the
offspring who reaches the age when regardless of the family history can't understand why
they are excluded from previous generation's efforts.
You know I have expressed my concerns about sports by stealth in effect sharing in our
equity. There has long been the debate as to ownership which has never mattered whilst we
were in charge. Brian deLore after extensive research produced the argument that the
codes are entitled to consider the agency as theirs. I will not cover again this debate but
consider: If there is a value to be gained from any joint venture, why on earth would it be
shared? Currently we are sports betting agents, negotiating returns should be left to the
codes and whoever. If unhappy then sports can with modern technology create a
competitive model, or find another provider who of course will not be subject to any
ministerial interference. Good luck to them.

I have said it before sports are competitors, the last figures available to me showed sports
and codes shared equally the margin, which is tight, competing as it is on a world market.
My view is there is a limited amount of dollars to be shared, let them fight for their share
but not in a ministerial office.
So we now have Chippy, bundled up in birthday wrapping which will of course slowly be
unravelled from the October election on. The evidence of where the Labour Party currently
sits must have been compelling, Jacinda would never have handed over the reins early
otherwise, she loved it. Remind yourself of the burden of daily TV exposure, not her, us.
More importantly, consider the many changes of our life's directions proposed through
legislation we would never have voted for. I have spent the last fifty years trying to impose
my values on three children, nine grandchildren with marginal results, of course these
values should be the benchmark for the country. With the time I have devoted to this cause
over fifty years for limited success what chance did Jacinda and her crew of motley
supporters have of creating a changed society of five million, and neither they should have.

Cheers
G
Recent News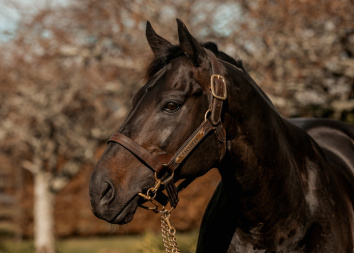 27 November 2023
Savabeel 3YO makes impressive debut
A well-related son of Champion Sire Savabeel made the perfect start to his career at Kilmore on Sunday afternoon. The Trent Busuttin and Natalie Young-trained Interlinked made his debut over 1450 metres in the hands …
Read More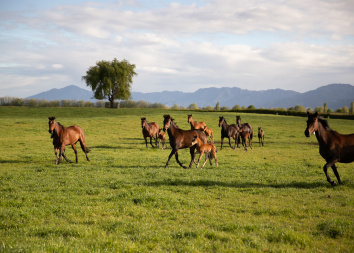 25 November 2023
Rudyard powers to Pukekohe victory
The Tony Pike-trained Rudyard produced a storming late finish at Pukekohe on Saturday afternoon to account for his Rating 65 rivals over 1600 metres. The son of Charm Spirit had finished an encouraging fourth when …
Read More