THE CORNER WITH GARRY CHITTICK
31 March 2023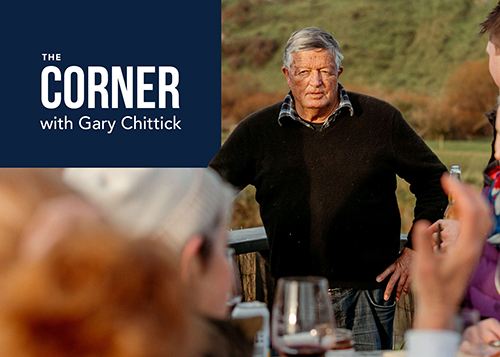 Well, it's happened, we have succumbed to the belief that a partner will be the saviour of
NZ Racing. Now I won't immediately address the ramifications of the deal that will come, I
will just remind my readers of the advocate for such a future for our industry: Allan Jackson,
who was Chairman of the Racing Board and briefly of the Greyhound Code (before disposed
of). Chairman of Thoroughbred Racing for the last decade, he advocated we could not grow
without investment which was out of our reach. It was interesting to attend meetings, some
with self-designated titles that were not prepared to accept the logic of Allan's reasoning.

The Messara report clearly demonstrated a picture of misery without the vision to coalesce
with someone. Again, a big thank you to John Messara and those he called upon to present
a vision for our salvation. So, why, why were there those that couldn't see the wood for the
trees? Who knows, as an independent thinker I have always believed that inviting someone
to partner you was because of one's inability to raise the capital based on your business
model. To plagiarise one of my more colourful philosophers, 'Anything that ends with ships
is doomed, partnerships, relationships, sailing ships; they all sink.' You get the picture. So
why us now? Well, clearly our new partners see an opportunity to profit from the timing of
our product. You see, we might be first to wake up but somewhere there will be someone
wanting their last wager before resting for the next challenge, or so they say. Mind you, if
this is not right then the question is: If we are to remain dependent on Australasia how
come they can produce a better bottom line than those who, apparently, deserve to have
guaranteed further employment? You see the industry is simply dependent on stakes,
stakes that those retained have never delivered. If they had, no need to coalesce.

The privatisation of both NSW and Victoria was dependent on a reduction in the betting
duties. In simple terms the capitalisation of the reduction of these duties was the value that
offered the potential returns. Hence both State Governments grabbed the lion's share of
the sale price. So, are the current stakes of these two Eastern States a result of their now
partners management? Clearly not.

We no longer pay wagering duties so we have nothing to offer other than our shareholders
wagering license, this clearly has a value hence the supposed competition but the promise
of greater returns to the owners is dependent on our belief that our new partners will
achieve results not only for us but them also. So, we are to carry our infrastructure on, share
our bottom line, and still have increased stakes. There must be something I am missing.

However, I am hopeful. Afterall, it can't possibly be worse than the last decade.

Again, another great year across the Tasman for not only NZ breds but trained also. Mary
and I are off to the Championships, what a week of racing. If you love the game then the
next two Saturdays are the Autumn showcase of our product. Waikato are not only
breeders of competitors but owners also. If we win we will let you know; if not, we won't.

But we will have a great catch up with many we haven't seen since the COVID virus. I love
Sydney, it is vibrant, attractive and most of all positive. Sydney Easter Sales complement the
racing, without them it would be a bleak racing autumn in NZ. Let's hope this is the start of
the renaissance.

Cheers
G
Recent News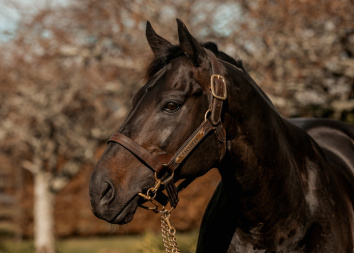 27 November 2023
Savabeel 3YO makes impressive debut
A well-related son of Champion Sire Savabeel made the perfect start to his career at Kilmore on Sunday afternoon. The Trent Busuttin and Natalie Young-trained Interlinked made his debut over 1450 metres in the hands …
Read More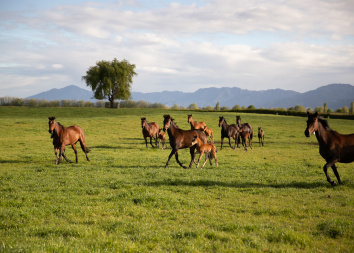 25 November 2023
Rudyard powers to Pukekohe victory
The Tony Pike-trained Rudyard produced a storming late finish at Pukekohe on Saturday afternoon to account for his Rating 65 rivals over 1600 metres. The son of Charm Spirit had finished an encouraging fourth when …
Read More