THE CORNER WITH GARRY CHITTICK
12 April 2023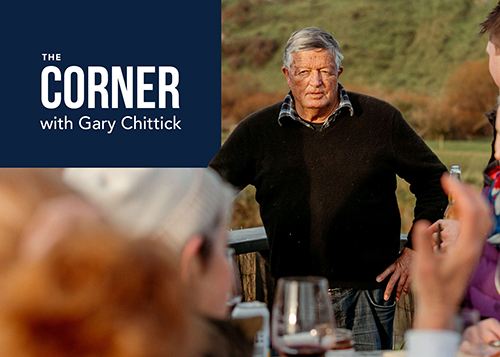 Mary and I have returned from our nine days in NSW, this is our first visit five years after
Covid disrupted all of everyone's life and travel plans. I am not going to dwell on how
various countries dealt with this pandemic except to say we still live with an active virus. We
are mostly vaccinated so that may have been our saviour, who knows, but I have more of
my acquaintances infected with many not reporting – so, was the disruption worth it? I
doubt it.

We were booked to attend the French Tennis Open, travel through Italy, across to Spain,
London then home. Would have been great, but not as great as nine days in Sydney.
To be in attendance when two of Waikato's progeny conquered Australasia's best at two
extreme distances beats any French Open. I Wish I Win's magnificent performance against a
field of which you would be proud to own any of the contenders was as exciting as anyone
on course could be part of. And part it they were; he has developed his own following, the
manner in which he wins has its risks. Had he finished second we would have said great run.
Luke Nolan said post-race that until the rise he was not going well enough to be in the finish.
Then, as we all witnessed, his acceleration carried him, and us, to the line.

I very rarely yell when our horses are a chance, but I was taken up in the wave of emotions
that such a performance generates. To share it with Mary, George and Charlotte was
enough to remember the day as a great one.

However, two races later we witnessed our homebred and part owned Major Beel succeed
in the historic AJC Derby. From the wide draw we knew, as with Gai's racing pattern he
would go forward, then heading for home he was pushed out to lead. Normally the kiss of
death, I thought with 300 to go surely he will feel the pain of such a test, not to be. One has
to congratulate Gai and Adrian, even better it was Gai's first AJC Derby success. By this stage
I was practically out of voice. For the four of us on course to share such a moment, I may be
wrong, but I doubt that any breeder has produced such a result, to own, part own and breed
two Group One winners by the same sire on the day.

A day at the sale resulted in a gorgeous filly to join Mary and my racing team. Why buy
when we breed? Well, we have long had a policy introducing a new family to grow over the
years, our two Group 1 winners on the Saturday attest to that. She is a worthwhile addition
regardless of racing results.

Then to the Blue Mountains where our daughter has a cottage, back to the Central Coast
where she lives.

A more relaxed day on Oaks Day, congratulations to the Wallaces was disrupted by the
stunning performance of Atishu in the Group 1 Queen of the Turf, so Waikato can hang our
hat on three Group 1 victories over two days of their Championships.

Coupled with the other NZ-bred results, why would I want to be in France?

Enough for a Corner, we returned with the trophy. Savabeel has now clocked up over
$171m in stakes – remarkable. We have three families upgraded and hopes to develop
another.

You need to be around a long time in this game. I've got a lot to look forward to, let's hope
I'm around.
Cheers
G
Recent News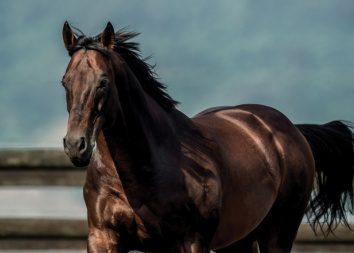 4 December 2023
Ocean Park 3YO bright staying prospect
Imezaaki showed staying was his forte with a quick and successful transition to middle distance racing at Hawkesbury ton Sunday afternoon. The outcome of the son of Ocean Park's first test at 2000 metres was …
Read More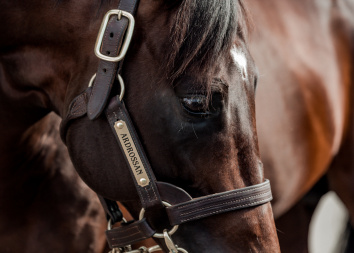 2 December 2023
Another smart prospect for Ardrossan
Promising young Waikato Stud-based sire Ardrossan enjoyed further success on Saturday afternoon at Te Rapa where his son Maracatu opened his winning account over 1100 metres to book his spot in the Karaka Million. He …
Read More