THE CORNER WITH GARRY CHITTICK
5 May 2023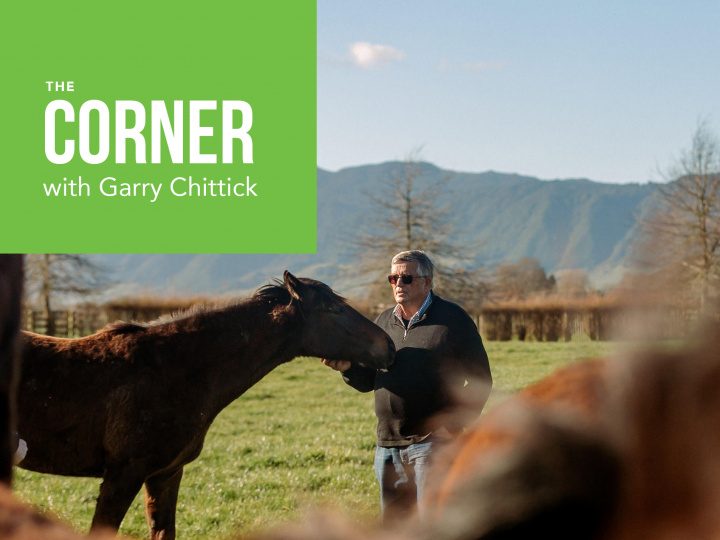 It has been a difficult year, climatically I mean. Now I am not going to turn the Corner into a climate debate, I have been around long enough to present counter-examples of climate events over the years that will neither convince the believers or for that matter give credence to the non-believers.

We, at Waikato, have an abundance of Silage, harvested as insurance against the emphatically predicted Autumn drought. Currently as a result of incessant rain the whole of the North Island has an oversupply of grass, resulting in no market for our silage.

Does any of this matter, probably not it's just farming, but nature is a great leveller. The lush grass would have been of far more value had we have seen more of that very important component, sunshine. Now the ten of you don't support the Corner to learn about the birds and the bees but a John Messara reflection on the effect of a similar weather pattern on the Hunter Valley matings that was experienced here reminds us we have, as a result of the racing programmes made our job difficult by being out of step with nature.

When I first became involved there was very little veterinarian intervention, a full book was 60 mares with our coverings being determined by our unfortunate teaser. We were allowed to mate in August providing any resulting foals were not born before August 1st. We didn't worry too much about August coverings but started the teasing process.
Running two stallions with full books of 60 meant there were probably no more than 30 dry mares so it wasn't a major. Then the fad of the moment was to put the dry mares under lights to fool the mare into believing spring and longer days were here. We never bothered based on the unscientific belief that top nutrition would result in similar early foals.
When we moved to Manawatu the land was pure free-draining silt on the edge of the Manawatu river, Fairdale was, as the crow flys probably three kilometres further from the river, still silt but on top of a puggy clay base. The late Jim Kelly, at one stage the veterinarian for both properties, said to me that they would always be ten days behind at the start of the season's matings regardless of an abundance of grass simply as a result of the imperceptible earlier lift in the protein on the lighter country.
John O'Brien as the vet for his father, Jack was a fan of the lights, funnily despite being told of his early conceptions we always had the early foals. Our experience with the walk-ons who had been under lights was it was imperative to get them in foal in the early rounds or they could regress to a difficult anoestrus.

On our arrival at Waikato, we continued with the previous vet who also was a fan of using lights. We had of our own 100 mares of which 25 would be dry, I said to him what's the plus? "Well you will get possibly an extra foal over the lifetime of the mare, bearing in mind once those 25 were in foal there would be no more lights until they failed to conceive I was happy to let others use them".

Back to the Hunter Valley, we also had a spring with no sun. Lots of grass no sun. The local dairy farmers in an attempt to maintain conception rates supplemented their grass with high protein maize or palm kernel, at a recent Taupo cattle fair I was told local dairy farmers still missed 8% of their herd resulting in a large build-up to be slaughtered.

As always the Corner has to have a point, don't all corners, my point is nature will have a lot more to say about our business than money. Because we attempt to breed probably two months earlier than nature would determine as ideal, we have made both our and our animal's lives more challenging.
But then we would need to adjust our racing calendars, we all know it's not going to happen.

Just remember when you are disappointed your earlier mating wasn't positive, lay off the stud master, remember we are, regardless of our investment all equal under the sun in this game.

Cheers
G
Recent News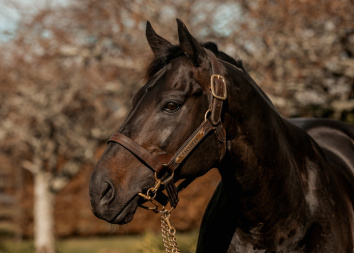 27 November 2023
Savabeel 3YO makes impressive debut
A well-related son of Champion Sire Savabeel made the perfect start to his career at Kilmore on Sunday afternoon. The Trent Busuttin and Natalie Young-trained Interlinked made his debut over 1450 metres in the hands …
Read More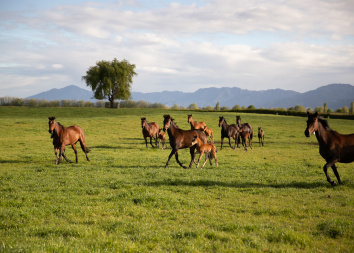 25 November 2023
Rudyard powers to Pukekohe victory
The Tony Pike-trained Rudyard produced a storming late finish at Pukekohe on Saturday afternoon to account for his Rating 65 rivals over 1600 metres. The son of Charm Spirit had finished an encouraging fourth when …
Read More