The Corner with Garry Chittick
16 September 2021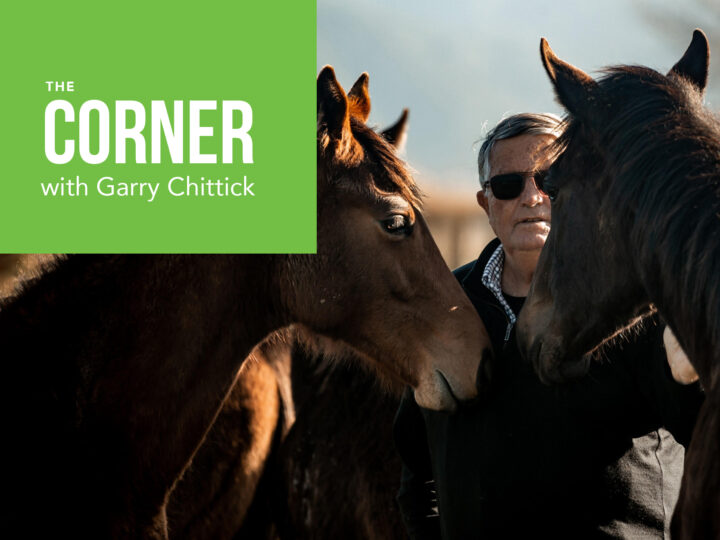 Hi you four. I thought today I might dissect the achievements of probably NZ's greatest sire to date. You will note I said probably, not because I doubt the accolade I have given him but as there should be, there will be another point of view.
Zabeel is my choice of champion. What motivated me to venture on this slippery slope of having a choice that you four can debate is the publishing of the stallion returns of Australasia and Europe. When I first started, a full book was 60 mares. I stand to be corrected but I believe Oncidium under the guidance of the Williams family achieved greatness with numbers of never more than 60. Gerald Fell tells of Pakistan serving 100 mares and being chastised. When Centaine hit his straps we were likewise abused when the visiting mares snuck over the century.
It is an interesting conundrum for stud owners when they are fortunate enough to stand a sire in demand. Clearly by the end of any sire's first crop of three-year-olds, when you are in a position to truly judge the direction on which he is heading, that is after four seasons of matings. The clients will be some who came the first year, some who came twice and the believers who stuck to the ship. However, when the sire is fulfilling the early aspirations, they are all believers who rightfully believe as early supporters they are all entitled. You can see the problem when we attempted to keep our numbers at what was considered acceptable, then if the horse was syndicated shareholders believed, having fronted up with ownership capital, that they had first call. As much as a stud owner was delighted to have put up the 'book full' sign, I can assure you it's a lot harder to say no than you think. The late Doug McKenzie introduced me at the Waikato May Sale to the owner of Bandmaster after Uncle Remus had set the racing world alight. The poor bloke was close to hiding and said it was so much easier before.
With the advanced veterinary reproductive assistance, the books (if we could get them) crept larger and the conundrum then was our mare owners whilst grateful to be coming to the horse, objected to the bigger numbers with the belief too many would affect their possible return in the ring. You by now have worked out because of the ability to attract mares the price of the nomination has gone up. So according to our mare owner we are compelling them to pay more whilst competing with more. You can see their point except to say no one is actually compelled.
Why did I write this? Well, I noted there were ten sires in Australia that served 200 or more, then a recently relocated sire with a relocated price in the Northern Hemisphere served 244 before heading to the Southern Hemisphere for another go.
Back to Zabeel, he achieved his greatness with an average book of 110, according to our stud book with an average crop of 80. His 166 stakes winners, 46 Group 1, all achieved in the Southern Hemisphere, I always believed had he have dual hemisphere-d he would have produced very competitive racehorses there, but we will never know.
Back to the numbers. The harness code with the use of artificial insemination serve up to five hundred if they can get them. The result is reflected in lower sale prices and lower service fees. You may say isn't that a good thing? I don't know but I do know which horse I would rather be.
G
Recent News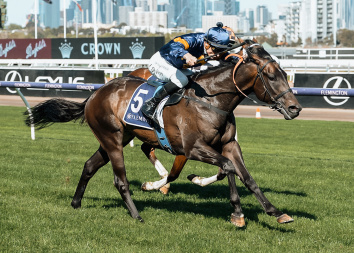 24 September 2023
Wolfy goes to another level at Flemington
Tivaci's gifted son Wolfy continued his progression in Melbourne on Sunday afternoon when he accounted for a competitive line-up of three-year-olds over 1420 metres at Flemington. The Nick Ryan-trained Waikato Stud graduate had been a …
Read More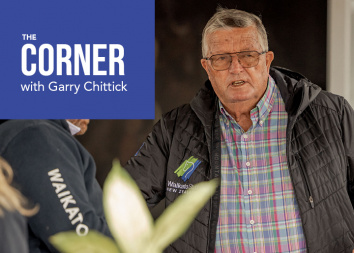 22 September 2023
THE CORNER WITH GARRY CHITTICK
Attempting to make sense of our Thoroughbred Sport in little more than two paragraphs is more often than not going to require a little plagiarism. After all, even though the eleven of you accept my …
Read More