THE CORNER WITH GARRY CHITTICK
21 June 2023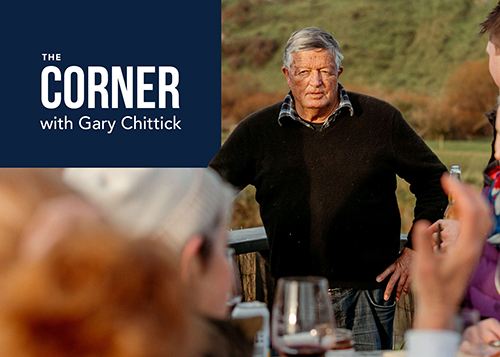 The only joy in being old is you are not dead, you yearn for the past when everything seemed so much easier. Well, it was. I happily rewarded my creditors with a monthly cheque, I paid the GST only on payments received, the net end result is the IRD received no more or less than entitled to. My cash and handwritten invoice book reminded me constantly of where my finances were, I had a bank manager who actually knew me, better still he was able to make decisions immediately trusting his judgment. In 1973 I was financially underwater. The Wairarapa was also under water as a result of major weather events. I was able to find grazing for my cattle resulting in Mary and myself driving over two days to their temporary destination. The conditions went from the hill country slipping, the flat country flooding to severe wind conditions that baked the environment. I received a letter from my bank manager reminding me, as if I didn't know, that I was three times over my allowable overdraft. By chance we met one morning at the local post office. I said, "You have written to me."

"Well," he replied, "Even I am accountable to those above me."

"Do you think I am not aware of my precarious position? Receiving letters only adds to the stress levels," was my reply. The point being, he exercised his judgement and stuck with me.

Do you need to know this? Probably not, but the yearning for the past was exacerbated by my being scammed for the third time in eighteen months. We have alternative options when travelling to the beach, one is more convenient but a toll road. So, I receive a request for payment by Waka Kotahi, our recently renamed transport department. This document, I label it a document because it was four pages long, obviously looked legitimate so not only did I settle, I deposited sufficient money to cover future trips. Suddenly, having gone through all the processes, I felt uneasy. I called the 0800. ANZ explained my possible foolishness, the gentleman never hesitated, "You have been scammed." My card was immediately cancelled, the third time. Fortunately, they hadn't activated the information they now possessed.

To cover offshore travel I have a pretty solid limit. Well, the man sorting this situation out said they couldn't have drawn down past that limit, now that would have slowed down any enthusiasm for a while.

So, I now struggle to keep on top of my transactions without the help of our office manager. I visit the ATM to draw down cash, I like paying the small amounts with cash. Can you believe it? Some will not take cash. I now bet on the iPhone, this of course enables any authority to have access to my activities. When moving from Palmerston North to Waikato I was assigned a new manager. Now, if your bank manager has been indoctrinated as to the sins of our industry, he or she won't be compatible. He wasn't. So another, our local branch now sees fit to open Tuesday, Wednesday, Thursday from 10am until 2pm. Queuing is not my strong suit, so another reallocation this time to Tauranga. My new manager has moved on to wealth management for which I have no need, therefore currently I have no direct contact.

Twelve months ago, when required to settle for a new property, I could not access any one to confirm all was in order.

You can see why the past gave me more comfort than now. I often dwell on how Mary will cope should I fall off the perch. Therefore I intend to extend my time here beyond the national average. Anyway, I have half a dozen well-bred rising two-year-olds to race. There won't be a bank manager casting a critical eye on my team. With geo blocking I will struggle to find competitive odds legally, the increase in stakes is welcome but I can't compete in the $350k race for southern horses only. It's unlikely I will be racing with trainers who aren't in the top ten, another $300k race my training fees won't qualify for. l am not a fan of the synthetic tracks, I know they have a place but there are another couple of $100k races I miss out on.

Still, that good horse we all aspire to is actually more portable than me; I don't care where they win.

Our mate Savabeel is a nat's breath away from breaching the $25 million in prize money. Remarkable. I haven't researched it but I doubt any of his competitors will reach such lofty heights .

Perhaps it's not so bad now.
Recent News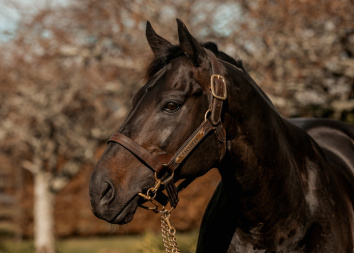 27 November 2023
Savabeel 3YO makes impressive debut
A well-related son of Champion Sire Savabeel made the perfect start to his career at Kilmore on Sunday afternoon. The Trent Busuttin and Natalie Young-trained Interlinked made his debut over 1450 metres in the hands …
Read More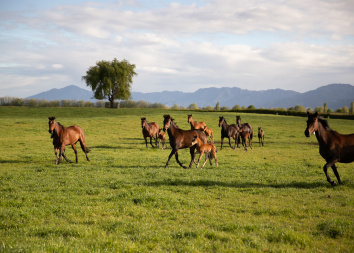 25 November 2023
Rudyard powers to Pukekohe victory
The Tony Pike-trained Rudyard produced a storming late finish at Pukekohe on Saturday afternoon to account for his Rating 65 rivals over 1600 metres. The son of Charm Spirit had finished an encouraging fourth when …
Read More