THE CORNER WITH GARRY CHITTICK
1 September 2023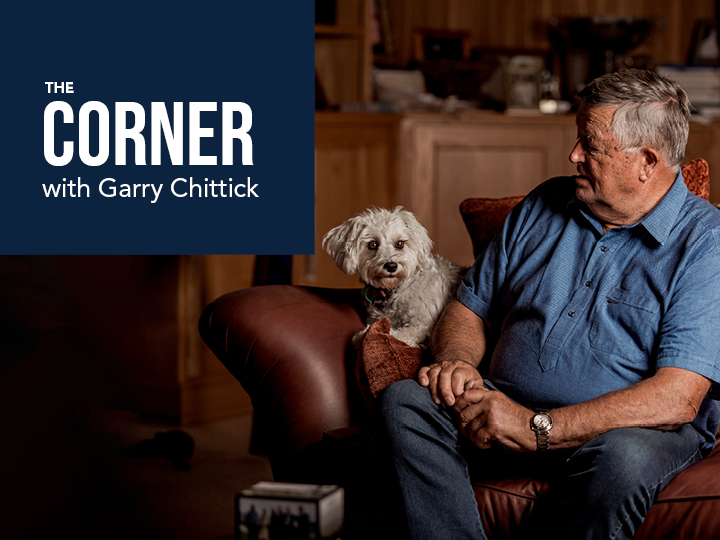 So, the breeding season is upon us again. Not sure if it's the spring air, but something stirs the brain of the breeding gurus, and why not, after all if you are committing to yet another horse of the future, why not apply all the resources your I.Q. can absorb.
We try also, but to some extent, our choices are narrowed by our desire to support our resident sires. I have over the years, avoided viewing sires we don't stand. My reason is human nature, and economic necessity creates a natural bias. Most visitors viewing our sires will have been somewhere on the way, inevitably they will ask what do think of whoever. My stock answer is, haven't seen him, can't get into trouble. However, I will not mate a mare of mine without viewing her potential mate, we are very much breeders of the type of animal we think a horse should be. Must be our farming background, I still prefer a particular type of beef animal, when you think about it shouldn't matter, meat is meat. But, our horses are bred to perform. What's a perfect horse? Who knows, but it's hard to deny the evolution of our breed has led to the animal we see perform, which over the years is of a type.

My foray into the stallion business Super Gray had smallish feet, tight at the heel which is not unusual for US breeds, my neighbour on inspection said, "buy a horse with a fault, breed a horse with a fault", the advice has been imbedded in my thoughts ever since.
Then we have our choice pedigree, well when I ventured into this mystery, Australasian prospects were sourced in Europe. Our resources meant we were sorting through those that were not considered elite enough for their breeding operations. Both countries came up with sires that performed way better than they should have, the Northern Hemisphere view being we were racing in our own genetic pool, given the opportunity for the next step up is certain to improve our breed.
Peter Kelly, Chief Auctioneer and a director of Wrightson Bloodstock was appointed Robert Sangsters Southern Hemisphere representative, this was the serious start of dual hemisphere prospects. He took the time out to visit our Palmerston North stud to inform me there was a chance of us standing a Sangster stallion, but we would be well down the pecking order. "Well", I said, "not a lot of point in that, so we would continue to paddle our own canoe". "Regretfully, Garry, you will find there will be limited opportunity for our type of operation in the future". Very encouraging.
Our venture into colonial breds is well documented, but it would seem different racing jurisdictions require different attributes. This realisation led to our decision, rather than attempt to change the racing pattern we would breed for it.
Now, it wasn't easy, Centaine sired 42 foals for 13 first-crop two-year-old winners. We were now committed.
Apart from one season of Paco Boy, we haven't wavered since. The problem is our fellow breeders are now equally committed, when you consider there are 8000 colts born in Australasia a year, you would assume a wide choice from which to select a prospect. However, at the end of a three-year season, the desired choices for NZ are remarkably few. It is our view that attempting to compete with the Australian genetics breeding 1200 metre athletes is a waste of time, therefore 50% of the three-year-old colt prospects are crossed off.
Unfortunately, some Australian studs are now competing in what used to be our patch.
Sire lines add to the puzzle, we have never been unduly detoured by a line that is not a recognised sire line, if the horse suits, we will give it a go. You will be surprised how few sires leave a number of sires. Century only had one top-class sire, Zabeel has only one, Ocean Park and O'Reilly are the flag bearers for their respective sires, Ardrossan's reputation is enhanced by three two-year-old stakes winners from his first modest crop, and I could tip you Super Seth's first winner, it won't be long, but you will have to watch out for it.
As for the late Peter Kelly's advice, well I would refer him to the annual sires results, but you see it doesn't matter to the sales companies, we take the risk, cop the flac but they still get the result.
My advice to the eleven of you is, to breed the type of horse you want to breed, I could give you a long list of those who buggered their high-performing race mares by attempting to breed money.
Cheers
G
Recent News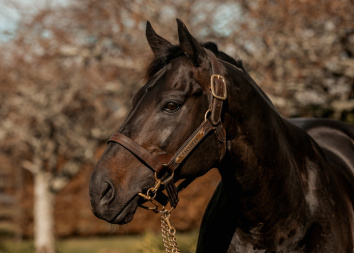 27 November 2023
Savabeel 3YO makes impressive debut
A well-related son of Champion Sire Savabeel made the perfect start to his career at Kilmore on Sunday afternoon. The Trent Busuttin and Natalie Young-trained Interlinked made his debut over 1450 metres in the hands …
Read More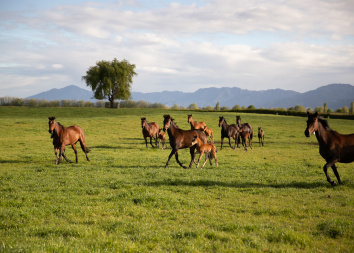 25 November 2023
Rudyard powers to Pukekohe victory
The Tony Pike-trained Rudyard produced a storming late finish at Pukekohe on Saturday afternoon to account for his Rating 65 rivals over 1600 metres. The son of Charm Spirit had finished an encouraging fourth when …
Read More