THE CORNER WITH GARRY CHITTICK
9 October 2023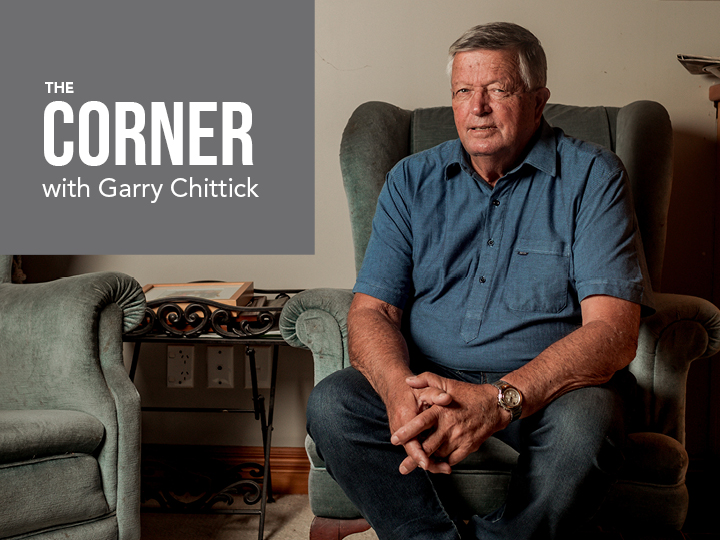 There is occasionally the odd political commentator that I watch as they delve into the direction a politician intends to take the country. The Q and A on the Sunday morning programme fronted by Jack Tame is not on my list, however, Gerald Fell called to suggest I should take the time to watch his confrontation with Winston Peters. So, I retrieved the programme taking an hour out of my Sunday to listen to Tame's determined attack. Now I am not here to promote or otherwise NZ First, but if our state-funded TV believes his approach, is rational, more importantly, unbiased, is helpful in enabling we, the voters, to determine whom we will vote for, they are very much mistaken.
Now, we all know pinning Winston down is no easier than catching an eel in one of his Northern streams, but if he accepts the invitation to share an hour with Tame, then he is entitled to the opportunity to express his point of view, or we will learn nothing. My point, the egos of our political commentators clearly are larger than our politicians, which takes some achieving, then Sunday morning, competing with the preachers who have legitimately claimed Sundays for nearly 2000 years is an appropriate slot.
I can't tell you what Winston had to offer, which is a pity. But James Shaw was given more air time, sufficient to hang himself. You really do wonder what sort of world the Greens see us living in. With Labour adamant that no wealth tax you would imagine there is no wriggle room, so how do they coalesce? 2.5% Tax on assets over 4 million, so, imagine our dairy farmers, I have great regard for them, seven days a week, rain, hail or shine. They will struggle to generate a taxable income this year, but chances are their assets will certainly be over 4 million. Let's say 10 million, now the irony of this is that their assets on paper have been enhanced by the depreciation of the value of our currency. Thirty years ago, we paid $18000 per hectare for our property which is surrounded by neighbours currently selling out for $70000 per hectare. This clearly illustrates my point, the land is a tool that enables us to run our business, unless one sells its value is academic, but 2.5 % wealth tax, income tax if we make a profit, rates which are a local a local tax, hard to see how it will work. There are many modest-sized farms here where it is the owner's life, many around 200 hectares which our Green friends believe can find the cash, say $250000, regardless of income.
But they are not alone, we all know of homes that exceed the 4 million threshold occupied by people at the end of their careers, so-called asset rich with modest incomes, how are they to meet this impost? I could go on forever but will settle on the Greens' indignation that above mentioned farmers have not yet been charged for their supposed climate-damaging methane, of course, they should pay, look at all that spare cash they will have!
We provide jobs and accommodation for 40 people, as the owners, and risk takers, like most on the land, we are committed, whether we like it or not to non-stop reinvestment. We are not complaining and don't consider ourselves privileged, some might, but they haven't been around for the 60 years Mary and I have shared the risks and effort to sit back and watch the next generation. I'll tell you why we do it, the pleasure and pride we get out of breeding 45 Group One winners of 81 Group One races. It's not easy, 40 of those performers were by our stallions. We probably had a slow start, but when we focused on so-called colonial horses, starting with Centaine, we have been consistent producers.
Do you think if James Shaw had a week at the stud, he would understand our motivation, I know he wouldn't, when driven by the socialist view that regardless of effort, results should be shared equally, he and his cohorts are socialists shrouded in Green.
Incidentally, I will remind you horses are regarded as carbon neutral, can't you see the two of us surrounded by a paddock full of mares whilst I try to convince him of this and the merits of our wonderful sport.
I doubt he will get my vote.
Cheers,
G
Recent News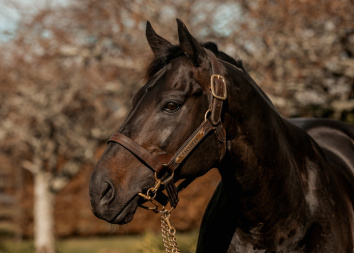 27 November 2023
Savabeel 3YO makes impressive debut
A well-related son of Champion Sire Savabeel made the perfect start to his career at Kilmore on Sunday afternoon. The Trent Busuttin and Natalie Young-trained Interlinked made his debut over 1450 metres in the hands …
Read More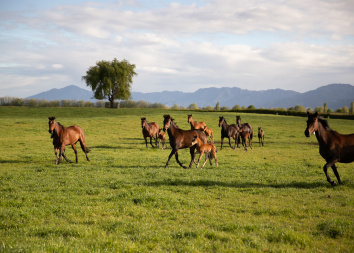 25 November 2023
Rudyard powers to Pukekohe victory
The Tony Pike-trained Rudyard produced a storming late finish at Pukekohe on Saturday afternoon to account for his Rating 65 rivals over 1600 metres. The son of Charm Spirit had finished an encouraging fourth when …
Read More