The Corner with Garry Chittick
30 September 2021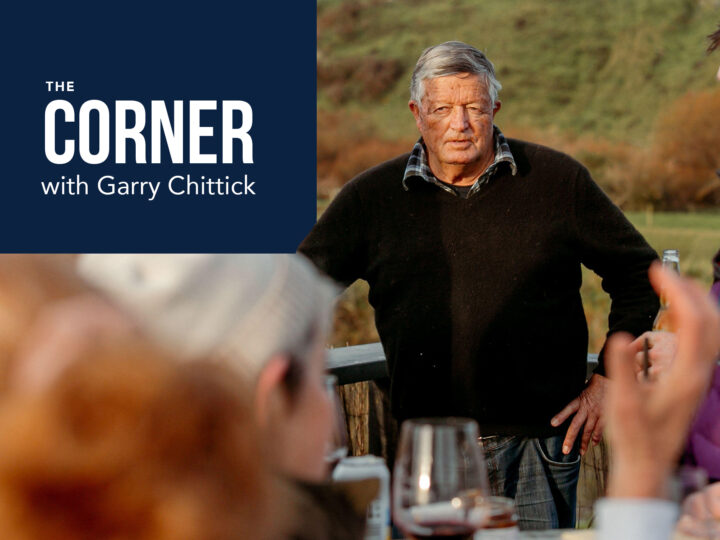 In my youth, long ago, I lived in South Wairarapa. Our social activities centred around rugby in the winter and we would go to one of my still favourite tracks, Tauherenikau – what a day out for the young and what an introduction to racing! The other interest that enabled us to mix was our membership of the Young Nats, the youth wing of the then Farmers Party National.
Now I have said before my father was a hard-working market gardener, who graduated to his lifelong ambition as a dry stock farmer. As all fathers should, he supported my rugby and interest in racing. But politics! His advice was to not waste time with a bunch of freeloading individuals who, in his words, knew 'stuff all about what made the world go round'. He was right of course, and the current bunch will be replaced next by another bunch of similarly university-educated, well-meaning drop kicks. He used to tell me not to get disappointed with adults, his view being they are simply older, larger versions of their childhood. I'll let you four think about that.
So despite his philosophy, I poked my nose in politics of a sort. When asked to stand for the Manawatu Racing Club Committee I threw my hat in the ring and competed in what was quite a fierce contest. I soon realised as a board member how little I knew. I wasn't the preferred option of the Chief Executive, which resulted in an uncomfortable relationship, however I persevered and learnt by asking what may have seemed obvious to others. Never mind, we finished up ok and I finished up Chairman. Despite my father's warnings, I enjoyed the relationships a provincial club offered. I would not claim to have done any better than previous Chairmen, but this grounding provided the basis of my Chairmanship of the NZ Racing Board. You can see by now I am in donkey deep. What's the point of this? Well, it was the end of my service to the industry. Once again, I certainly wouldn't claim to have been any better than those previous to me, but what was different was the make of my Board. All board members had a deep involvement in the sport, yes, they're lawyers, accountants, breeders, the great trainer Dave O'Sullivan. We clearly did not always sing off the same song sheet, but we were all there to do the best we could to maintain and encourage ownership. The Board's mantra was 'no owners, no need for us to be there.'
Our relationship with the Codes was predicated on the same belief.
I have voiced my opinion on the current electoral process for the Thoroughbred Board. They have transitioned from a grassroots regional system to an electoral selection panel. It clearly doesn't work in my view , a view supported by many of the Club Committees, and now the Racing Board is even further detached from the racing community. I shouldn't be surprised as in this woke world we live, the so-called educated know what's best for all. This is a universal change, but then if you are going to educate the future leaders through our universities, the results of which are there for us all to judge, we have to give them the opportunity to prove practical knowledge, hard work, creating employment have no place in governance.
So back to my father's advice – my last toe in the water was to show some appreciation to Winston Peters' contribution to racing by way of a modest donation to NZ First's electoral campaign. The result was his election, NZ First enabling the Labour Party an opportunity they shouldn't have had, Winston dumped and now a government with multiple policies we knew nothing of, let alone agreed to. I wish I had listened to my father.
Recent News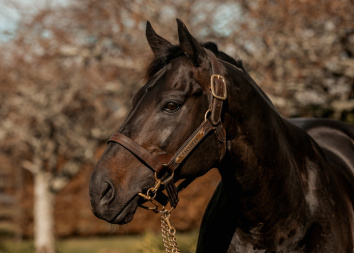 29 September 2023
Stayer runs rings around rivals
Five Rings stamped himself as a stayer of rich promise at Benalla on Friday afternoon when he made an impressive middle-distance debut. The Mick Price and Michael Kent Jnr-trained son of Savabeel doubled his career …
Read More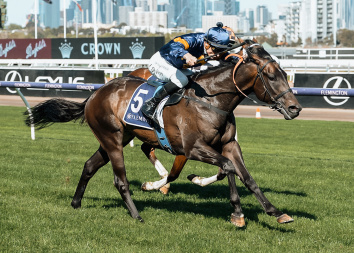 24 September 2023
Wolfy goes to another level at Flemington
Tivaci's gifted son Wolfy continued his progression in Melbourne on Sunday afternoon when he accounted for a competitive line-up of three-year-olds over 1420 metres at Flemington. The Nick Ryan-trained Waikato Stud graduate had been a …
Read More