The Corner with Garry Chittick
5 August 2021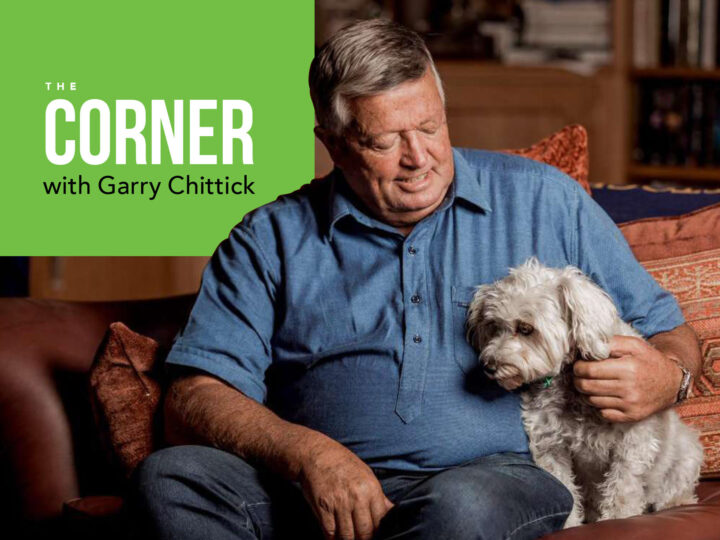 To be fair it wasn't the dullest winter, the new track at Cambridge, now I find it hard to be enthused. I accept with the need to be able to train through winter particularly with the number of horses trained there. It will surprise most to hear Cambridge have more in work than any Australasian training centre. Still the racing just doesn't grab me, when I was a child, my cousins and I had a game where you wound a handle which agitated the canvas with toy horses on which bounced from one end to the other, sort of like Cambridge. I would get over it but we are building another two. Think about it, Manawatu has less than 200 in work, the club's contribution will not be less than $6m. Industry input of probably $2m all for 200 horses at $40k per horse. Maintenance over five years probably $2m. Will this encourage more to train there? I doubt it.
Canterbury is a repeat of Manawatu, an industry contribution of $14m. If both tracks are used to cater for more winter racing, heaven help the supporting regional clubs.
Who knows that may be the plan, lots of agitated canvas hopping toy horses. So, why did they do it? Because they were gifted $6m each from Winston's slush fund. My view is a better option should have been negotiated. Still, Winnie got what he wanted. Racing's support then dumped on us a nightmare, the $6m will look like chicken feed by the time our Government is finished with us.
But it's not all bad, in my term as Chairman of the Racing Board we tried desperately to bring the Auckland clubs together, so well done to whomever has quite clearly better negotiating skills than I to set in motion the proposed changes. Normally I would say if you need to sell prime real estate to fund your business model it's a bad model, but we all know sitting there the land will continue to increase in value but it would be doing just that, sitting there. I suppose we could reasonably ask, was the Takanini money put to good use. If Avondale is realised, which is part of the plan, the region will provide racing the results that would justify the self imposed title of racing headquarters, albeit with less land. Still they are doing their best, and the thought of a new Strathayr Track excites me more than the synthetic. I just hope with the time frame I am around with a horse to run on it.
Talk about doing your best, well sticking to our belief, and being lucky enough to stand the wonderful Savabeel we have again produced 13 stakes winners of 19 stakes races. Probabeel, Mo'unga, Ageon, and Amarelinha, confirm my confidence in NZ's place in Australasian racing, with three of them measuring up at the highest level over there. If the other had gone, I am sure she would have confirmed our quartet.
We look forward to the Super Seth foals. Our annual tally of stakes runners is the unequivocal confirmation of our belief in our Stallion selection. We had many doubters when we determined our future was to breed to race rather than just to sell.
Centaine, Danasinga, Pins, O'Reilly – one we bred, the others were one-twentieth of current prices. We hung in at the increased prices to follow up with Savabeel, Ocean Park, Sacred Falls onto our young prospects. here is, unlike the Corner, no end to this business.
Cheers
G
Recent News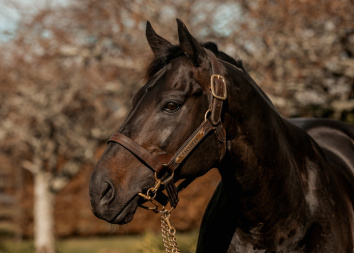 27 November 2023
Savabeel 3YO makes impressive debut
A well-related son of Champion Sire Savabeel made the perfect start to his career at Kilmore on Sunday afternoon. The Trent Busuttin and Natalie Young-trained Interlinked made his debut over 1450 metres in the hands …
Read More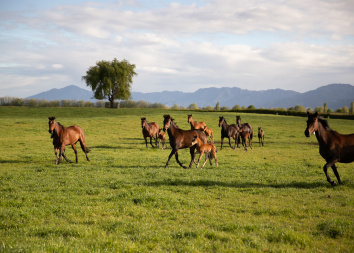 25 November 2023
Rudyard powers to Pukekohe victory
The Tony Pike-trained Rudyard produced a storming late finish at Pukekohe on Saturday afternoon to account for his Rating 65 rivals over 1600 metres. The son of Charm Spirit had finished an encouraging fourth when …
Read More