Tomorrowland completes hat-trick
29 August 2011
Daffodil Produces First Foal
Waikato Stud's triple G1 winning racemare Daffodil produced her first foal on Wednesday morning.
After a copybook delivery, the Kevin Gray-trained Australasian Oaks winner produced a beautiful chestnut filly by the Champion Hong Kong sire, Pins.
"She's a nice leggy, attractive filly," said Waikato Stud's Mark Chittick.
"We are very happy to get a filly."
The eye-catching foal has some big shoes to fill.
Her successful No Excuse Needed dam Daffodil was the Champion New Zealand 3YO of 2008/2009 with elite level wins in the Gr.1 AJC Australian Oaks and in the Gr.1 New Zealand 1000 Guineas. At four, she returned to garner further G1 reward, this time by way of the Hawke's Bay Windsor Park Challenge Plate.
Daffodil, who is proving to be a wonderful mum, will either visit Pins or Savabeel this season.
Waikato's 27 Foals as at 1 September 2011 comprise
| DATE | COL | SEX | SIRE | DAM (DAMSIRE) |
| --- | --- | --- | --- | --- |
| | | | | |
| --- | --- | --- | --- | --- |
| 31/08/2011 | Chestnut | Filly | Pins | Daffodil(No Excuse Needed) |
| 30/08/2011 | Bay | Colt | Pins | Soelle (Stravinsky) |
| 30/08/2011 | Chestnut | Filly | Rios | Miss Italy (No Excuse Needed) |
| 30/08/2011 | Bay | Filly | Savabeel | Fru Ju(No Excuse Needed) |
| 30/08/2011 | Bay | Colt | O'Reilly | Bird(Danasinga) |
| 29/08/2011 | Bay | Colt | Pins | Lucida (O'Reilly) |
| 29/08/2011 | Bay | Colt | No Excuse Needed | Live It Up (O'Reilly) |
| 29/08/2011 | Bay | Filly | O'Reilly | Etoile Centieme (Danasinga) |
| 27/08/2011 | Bay | Colt | Pins | Lowland (Centaine) |
| 26/08/2011 | Bay | Filly | Fast'N'Famous | Pinderella (Pins) |
| 26/08/2011 | Brown | Colt | O'Reilly | Chilled Out (Anabaa) |
| 24/08/2011 | Bay | Colt | Pins | Celebrate (Savabeel) |
| 23/8/2011 | Brown | Filly | O'Reilly | Breezy (Pins) |
| 23/8/2011 | Bay | Colt | O'Reilly | Striptease (Danasinga) |
| 23/8/2011 | Bay | Colt | Fast'N'Famous | Little Glo (Howbaddouwantit) |
| 22/8/2011 | Bay | Colt | Road To Rock | Samantha Jane (Danasinga) |
| 22/8/2011 | Bay | Colt | Pins | Brazen (O'Reilly) |
| 17/8/2011 | Bay | Filly | O'Reilly | Lodore Mystic (Centaine) |
| 11/8/2011 | Black | Filly | O'Reilly | Sweet Lady (Encosta De Lago) |
| 10/8/2011 | Brown | Colt | O'Reilly | Go Our Dana (Danasinga) |
| 10/08/2011 | Bay | Filly | O'Reilly | Volkrose (Volksraad) |
| 08/08/2011 | Bay | Filly | O'Reilly | Metropolitan (Elusive City) |
| 06/08/2011 | Bay | Filly | Fast'N'Famous | Pamper (Pins) |
| 04/08/2011 | Bay | Filly | No Excuse Needed | Nala (O'Reilly |
| 04/08/2011 | Brown | Filly | Pins | Smartway (Pins) |
| 29/07/2011 | Bay | Filly | Pins | Sparkling Satine ('Reilly) |
| 28/07/2011 | Bay | Filly | O'Reilly | One Love (Danasinga) |
Recent News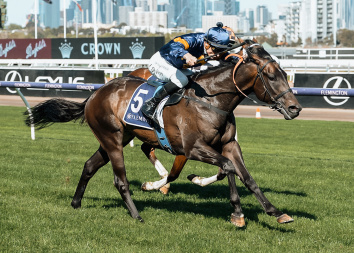 24 September 2023
Wolfy goes to another level at Flemington
Tivaci's gifted son Wolfy continued his progression in Melbourne on Sunday afternoon when he accounted for a competitive line-up of three-year-olds over 1420 metres at Flemington. The Nick Ryan-trained Waikato Stud graduate had been a …
Read More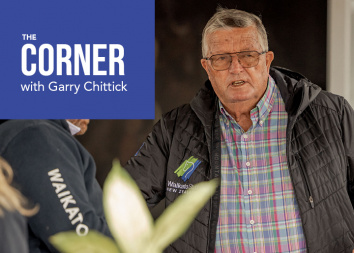 22 September 2023
THE CORNER WITH GARRY CHITTICK
Attempting to make sense of our Thoroughbred Sport in little more than two paragraphs is more often than not going to require a little plagiarism. After all, even though the eleven of you accept my …
Read More