Waikato 'on-the-market' at Karaka
22 January 2021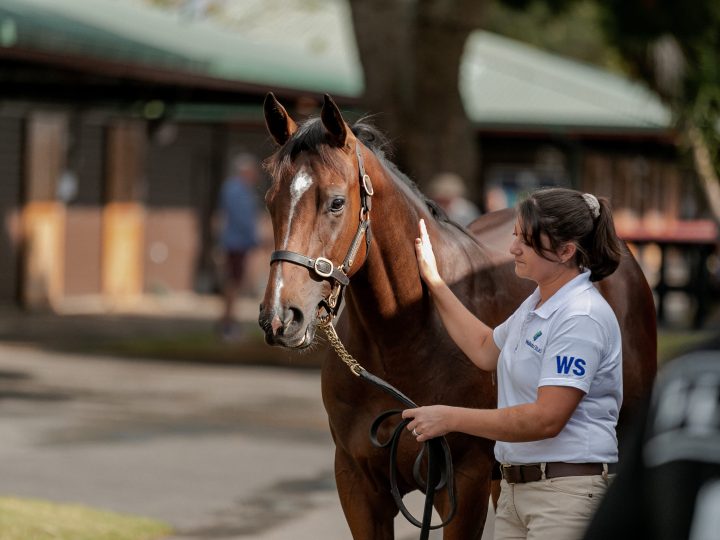 In an Australasian first, Waikato Stud is offering buyers at New Zealand Bloodstock's National Yearling Sale the ultimate pre-sale insight by disclosing the 'on-the-market' price for each yearling on the Kick Sales Platform.
Mark Chittick explained that the innovative move of taking transparency to an unprecedented level came about by a goal to make the sale transaction process as open and straightforward as possible for buyers.
"At the end of the day, it's pretty simple – we are here to sell horses so we want to provide as much infomation as possible to allow that to happen," Mark Chittick explained.
"We're farmers that produce a crop each year to bring to market. We have a reputation for being very fair and honest vendors and we own most of these horses ourselves.
"So we are going to take all of the mystery out of it and disclose the price our horses will be available at before any of them go through the ring."
In the current travel-restricted circumstances, Waikato Stud has taken on the challege of moving siftly and boldy to set a higher standard of transparency than any vendor in the past, working closely with the Kick Sales Platform system to ensure horse information can be easily accessed in one place.
The platform was launched by Bhima Thoroughbreds at Magic Millions in 2019 and has since been adopted by several Australasian vendors, with Three Bridges Thoroughbreds and Mill Park Stud amongst the reputable names to go down the path of full transparency using the independent platform. However, Waikato Stud will be the first to disclose 'on the market' prices before the sale.
Chittick explained that in a normal year, buyers would be present in person to chat to the team about reserves and negotiate based on their position and valuation of the horse. With that communication channel more difficult, an innovative solution was called for.
"This is the first year since 1928 – the year Phar Lap was sold – that only a domestic buying bench will be onsite for New Zealand's largest yearling sale. Unprecedented times call for unprecedented solutions!
"The prices of individual lots will be listed on the Kick Sales Platform, which already has all information including x-rays, scoping and history of every individual horse. Prices will also be available to view on the Waikato Stud website.
"We are at Karaka to sell as many horses as we possibly can and we believe this approach will help to achieve our goals as well as providing quality opportunities for the buying bench."
Chittick explained a flexible approach to selling horses was vital.
"There are often times where we have a live bid under the reserve figure. If they are clients we continually do business with, I will sell the horse in good faith knowing the business will return. I think that trust in honest dealings is appreciated and reciprocated.
"This is a small industry where relationships and trust are essential to good business.
"Throughout the whole sales series the hills fill the hollows. There may be a price one horse sells at that we will be a little bit disappointed with and then the next one comes in and sells for more than expected."
With COVID-19 travel restrictions preventing overseas visitors from being present, New Zealand Bloodstock's online bidding platform will be in play for offshore buyers.
"We will do anything in our power to help buyers buy our horses. The offshore market is massive to us and they are unable to be onsite," Chittick said.
"Usually, we discuss these things face to face with people we have done business with for many, many years. They know where we stand and they know where they stand.
"Without these people being able to be on site this year, they will now know what prices are on the horses and can do their homework and be totally prepared. We want to give everyone as much information as possible so they can have full confidence going into the sale."
Waikato Stud will offer a 28-strong draft in Book 1 and the consignment has undergone an exhaustive screening process.
"I wanted every horse that goes to this Sale to be absolutely impeccable on every level," Chittick said. "We have had a few withdrawals and that is because for those horses, for various reasons, this is not their time of the year. There are other sales later on that will suit them better."
Recent News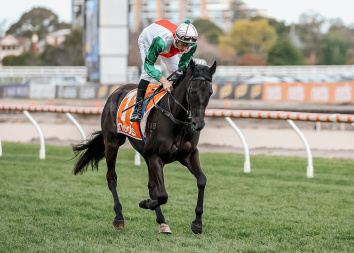 22 March 2023
Homebred bound for international stage
The well-travelled Aegon is heading to Hong Kong for a crack at the G1 Champions' Mile at Sha Tin on April 30. Connections will forego another crack at an Australian feature in favour of a …
Read More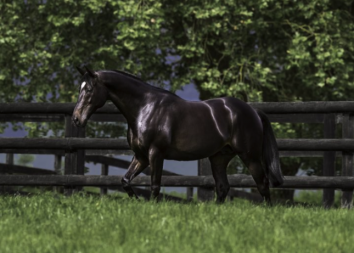 18 March 2023
Performance added to rich pedigree
A potent Waikato Stud family was to the fore at Kembla Grange on Saturday afternoon with the farm-bred and raced Fall For Cindy opening her winning account. The daughter of the late Sacred Falls had …
Read More