Why Winston is taking his time
16 March 2018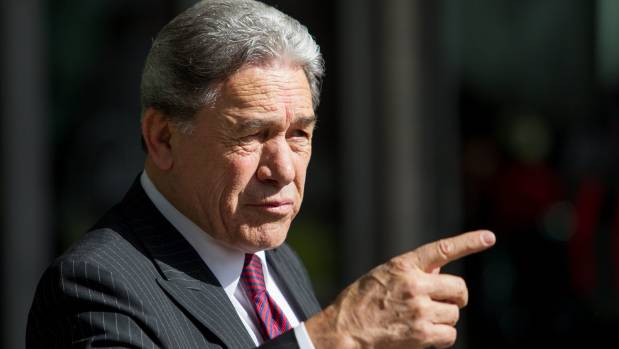 Story by Brian de Lore
"We must use time as a tool, not as a couch," John F. Kennedy once said during his reign as President of the United States and it's that same philosophy Minister for Racing Winston Peters is using in his approach to changing New Zealand racing.
Peters has been broadly criticised for what some observers say is a relatively quiet start to his time as Minister for Racing. They demand immediate action.
But it's not the Peters style to return for his second term as the Racing Minister with all guns blazing. This is a much more considered and planned approach by the man who entered parliament in 1979 and has more political savvy and guile than anyone currently our entire parliamentary system.
He is not only a survivor in politics but at the age of 72 he is the Deputy Prime Minister, the Minister of Foreign Affairs and the head of three other ministries including racing, all of which makes him the most influential male politician in the country.
And as Minister for Racing Peters will use his political position to leave a legacy for the racing game that only he could leave, and that's because he has both the experience of being a previous racing minister and the desire and know-how to turn this game around from the downward spiral direction in which it has been so long travelling.
The racing industry is desperate for better times – that has never been more evident than in the past couple of weeks since the release of the Deloitte Report. Although it came out in only an abbreviated form, it has provoked industry turmoil we haven't seen for many years.
Finally, here was an authoritative document produced by a highly respected international firm of risk advisers that said our leaders at the New Zealand Racing Board were going down the wrong path and in its view a more sensible option would be outsourcing to save the industry around $280 million over four years.
The Deloitte Report was commissioned by New Zealand Thoroughbred Racing at a cost of $120,000. NZRB dismissed the report as a desktop exercise that lacked credibility because they weren't consulted and it contained inaccuracies and assumptions.
The criticism was not so much specific but generally damning without offering detail. Yet it is well known to those connected with the compilation of the Deloitte Report that it resulted largely through highly credentialed Deloitte employees in Australia with substantial racing industry expertise in similar matters.
The problem with the criticism of the report is that it was levelled by the NZRB's own hierarchy who themselves must come under question for the level of competence they have displayed without due accountability. This is the same organisation that has been able to increase betting revenue by only 20 per cent over the past six years while its own costs have risen by 40 per cent.
During the week a usually reserved but frustrated owner-breeder who shall not be named expressed this view: "All the independents in the industry plus Deloittes and Investec are saying the NZRB have got it wrong and the industry is relying on two lightweights with no experience in this business.
"They need to deliver – why should the industry have any confidence in them; people I know that have phenomenal knowledge of wagering are saying this is the wrong strategy. That's why I'm scared for our industry. By Christmas, it will be too late."
It was a sobering tirade, to say the least. The years of mushrooming growth at the NZRB with its world-class executive salaries, extravagant spending and arrogant disregard for the wallpaper-eating stakeholders at the coalface of the industry has finally come to the point of cross-swords.
The situation is a reminder of what happened in French history to the sophisticated elites, aristocracy, gentry and business leadership just before the revolution. They expanded and prospered in a time of economic crisis, created an artificial sense of well-being, built a wall between themselves and the peasantry and soon afterwards paid the price.
Perhaps an over-melodramatic analogy but nevertheless one that some trainers who are struggling to pay the rent on their stables, of which I know at least one,  or who are losing owners due to lack of available prize-money, of which I know several, might relate to.
But we are fortunate in one way. We are fortunate because after suffering from nine years of neglect under a National government and a series of lack-lustre racing ministers, we now have one who has a decent racing policy and is adamant he will carry through with the promises.
If you gave your party vote to NZ First then give yourself a pat on the back because the analysists are saying the racing vote was instrumental in getting NZ First over the line. If you didn't, perhaps you thought a change wasn't necessary.
The industry at large wanted change because we knew nothing was working under a continuance of National – after years of collecting GST from an industry that employs 35,000 full and part-time workers and represents one per cent of GDP, no thought of giving something back to curb the decline ever entered their heads.
Now, under the Coalition and Peters, having had the racing file on the desk at negotiation time we have action underway, albeit presently well-hidden from the fraternity it will eventually benefit.
It's a given that while Peters has remained relatively quiet and is well distracted by a plethora of governmental obligations considered to be more important than racing, a lot of preparatory work is under way planning a new template for racing.
"The work is currently being done," Minister Peters told The Informant in an exclusive interview this week. "We are in the middle of budgetary rounds in which the racing portfolio is being discussed, and that's progressing along well and clearly we will have a two-staged approach – one for the budget in May and one for later in the year – and that's about all I can say at this time."
But with some coaxing Peters relented: "My job is to look after the whole industry and that's what I'm trying to do. What the circumstances are right now – there's nothing I can do immediately.
"When I last spoke to you I talked about what we need to do and I haven't changed my mind on that. So the people in the industry with vested interests need to have longevity. I just want to fix things up. Nothing has changed – the plan has been the same all along."
What Peters did say on that occasion is that if recovery was reliant upon the separation of the codes then that would happen. He also said that the camel that was the race fields legislation was being turned into a thoroughbred and that he had booked his administrative timetable in advance after consultation with Treasury and the Prime Minister.
Associate spokesperson for racing Clayton Mitchell shed some light on proceedings when he added: "There's a big piece of work coming but nothing will be rushed; it's about getting it right for the long term.
"It has to be sustainable in the long term so that future governments won't need to interfere with it because it will look after itself – along the lines of John Messara – starting with a blank piece of paper and doing it right from the start rather than doing bolt-on legislation which is what we've been getting in the past."
The Messara blank sheet of paper was one way of saying the structure is completely wrong, so you dismantle what you have and start again. Messara's main criticism of New Zealand racing was the extravagant costs of the NZRB and he talked about trimming off whatever number of employees would be required to run the industry in its leanest form.
Bearing this in mind, the loss of those employees will ultimately save the 17,000 others who get up at 4.30am every morning to muck out boxes, feed and work horses – the people who are the backbone of the industry.
Like the Deloitte Report, Messara was also a fan of outsourcing to Tabcorp as a sensible means of reducing costs and becoming part of the strongest wagering group with its technology already in place. The reports talks about saving $70 million a year in costs for the three codes and if the thoroughbred share was $38.5 million then there would be enough cash to increase all stakes by 50 per cent and still have some left over for racecourse infrastructure and track maintenance. That's a pleasant thought.
The industry now has to wait for the Peters timetable to come around, but it might unroll as something like this: An announcement for an artificial track or tracks in May, probably funded from the Shane Jones' billion-dollar regional development fund, and a complete NZRB board clean-out by July.
A new board would launch a thorough investigation into NZRB costs, as promised by Peters in NZ First policy, and take the appropriate course of action. A number of executive resignations would likely follow.
Peters would initiate the process to achieve what he has always said is the most important thing for a healthy and sustainable future for racing – look after owners and get the money back into stakes, underpinned by adequate infrastructure spending. Interesting times are on the horizon.
Recent News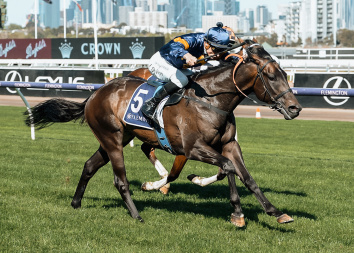 24 September 2023
Wolfy goes to another level at Flemington
Tivaci's gifted son Wolfy continued his progression in Melbourne on Sunday afternoon when he accounted for a competitive line-up of three-year-olds over 1420 metres at Flemington. The Nick Ryan-trained Waikato Stud graduate had been a …
Read More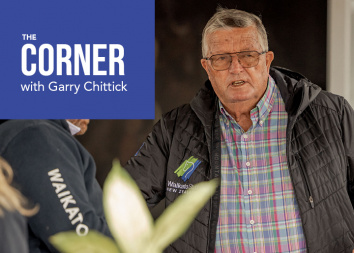 22 September 2023
THE CORNER WITH GARRY CHITTICK
Attempting to make sense of our Thoroughbred Sport in little more than two paragraphs is more often than not going to require a little plagiarism. After all, even though the eleven of you accept my …
Read More