THE CORNER WITH GARRY CHITTICK
2 August 2023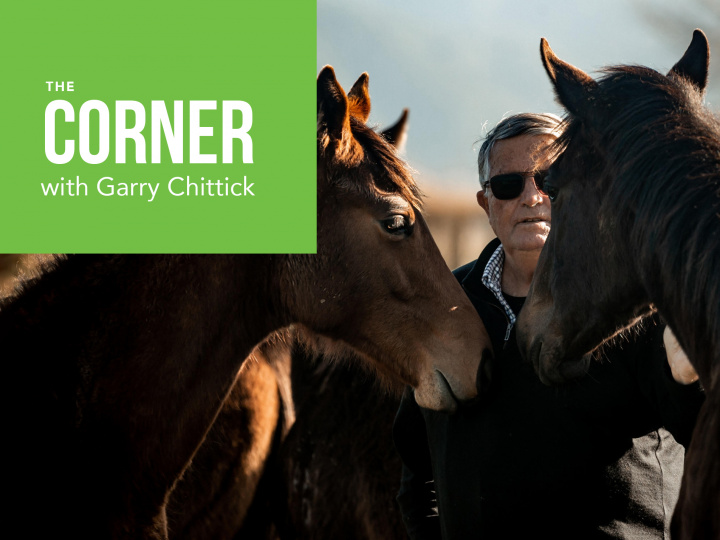 So, we have had the opportunity to understand the aims and aspirations of our new wagering company, Entain. With three of the new innovators visiting Waikato Stud, do I feel inspired? Of course, I do. After all, two of them have been part of our TAB for 10 years, so naturally, they can't be held accountable. No, that's not the right word, responsible. No, none of the past they have been part of. Still, they have confidence that we are on the path to better prospects. Who is the "we" you may well ask? Well, we are the recipients of the bottom line. You know, one of the owners of the ten percent of the horses who have paid their way as a result of winning races. Note the plural. Hang on, what about those who only win a race? Well, we all know the winning half of $14k, less the 15% float fees, may leave us with under $5k. Just as well training fees have been constrained to only $120 a day, so we have recovered 40 days of the cost.
I wonder if it's our fault. Perhaps we should be breeding racehorses that achieve racing fitness quicker. Anyway, the ten of you know all of this. But, it's about to get better. I congratulate Entain on their proposed innovation – new bet types. This innovation is designed to increase participation and, therefore, a better bottom line for us to share. I have pointed out before that a number of you ten were believers that a paring of the costs would not only be easy but we would be the beneficiaries. Not so, any savings go to Entain's back pocket. It will be very interesting to follow, but then why would we be privy to how they run their side of the equation? Our deal is based on fifty percent of the margin of turnover. So let's hope the upcoming innovations pay the anticipated dividends, with an average takeout of 14% on the four-legged sports. Every $100m increase results in $7m across the codes, so roughly $3.6m to galloping. Sports betting struggles to net 4%. We used to get half of 2%, split between the three codes, so $1.2m to galloping. Now, the TAB believes sports are the lead into wagering on our sports. I hope they're right because we are unlike Australia, I believe every $100 sports bet is taking a share of our turnover.
If Entain drives turnover up $500m, say our codes $300m, we – that is galloping – benefit by 55% of $21m. Entain, on the other hand, gets the full $21m. Let's assume they squeeze the margin up to 6% on sports, then another lazy $6m. Now we, as the betting agent for sports, used to receive 50% of their margin. Now, it would appear we are no longer recognized as the underwriters of TAB, relinquishing our right to any equity we may have believed we were entitled to.
For all that, Entain has taken a commercial risk, guaranteeing the next five years' returns. Let's hope they are successful. If, as we critics of the previous administration believe, they can pare the costs by 10% – and they will – there is another lazy $15m.
So you can see why I have questioned the past performances. The enthusiasm of the remaining administrators is positive. If they are right, then do we have the right to point the finger, or is it the need for new capital and innovation that will lift us to greater heights?
Whatever happens will be determined by the ability to increase turnover. The analogy of the chicken or the egg, better horses and fields increase wagering. Wagering creates the better bottom line, which increases ownership. What we are being offered is a better app, innovation, more importantly, enthusiasm which we haven't had for the last ten years.
Our joining Trackside as the slot holders of a place in the $20m Everest is a vote of confidence. Let's hope the ten of you get behind NZ's "I Wish I Win" – they have.
Cheers,
G
Recent News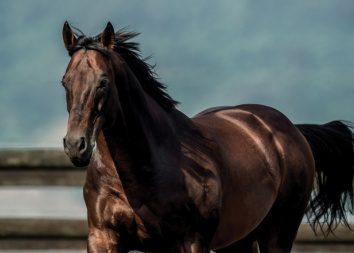 4 December 2023
Ocean Park 3YO bright staying prospect
Imezaaki showed staying was his forte with a quick and successful transition to middle distance racing at Hawkesbury ton Sunday afternoon. The outcome of the son of Ocean Park's first test at 2000 metres was …
Read More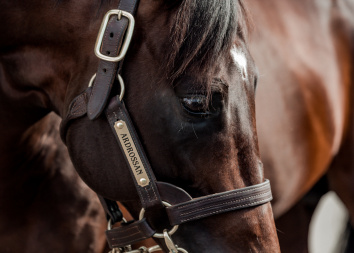 2 December 2023
Another smart prospect for Ardrossan
Promising young Waikato Stud-based sire Ardrossan enjoyed further success on Saturday afternoon at Te Rapa where his son Maracatu opened his winning account over 1100 metres to book his spot in the Karaka Million. He …
Read More