THE CORNER WITH GARRY CHITTICK
14 July 2023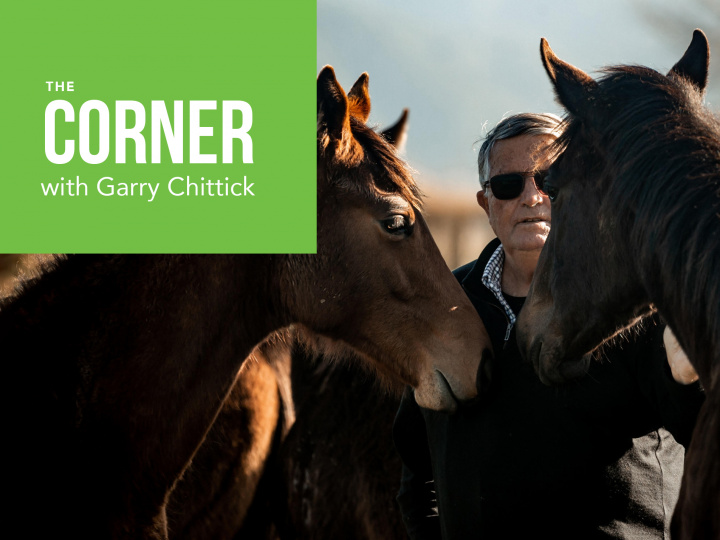 Well, lo and behold, one of my ten has seen fit to critique a previous corner. Not that he was able to dispute the content; his point was that there are years when the TJ Smith sprint and the Derby were not run on the same day, hence unable to win both.
Mind you, I have a great deal of support for the nostalgia, you know, the longing for days gone by. I think it reflects the age of my readers. One who will no longer be worried about being scammed is Stu Hale. Regretfully, he has lost his battle with that terrible disease, cancer, which is hard to beat. A unique and colourful character, he lost the battle with dignity. I am very proud of our industry, who, upon being made aware of the possibility that his life may have been extended with one of the new advanced medications which required funding, were prepared to stump up. There was no expectation from his family; the assistance was entirely voluntary. He didn't quite make it as long as his oncologist predicted, so be it, but we gave him something you can't value: hope.
Winter racing has never quite grabbed me. I respect the courage of the horses, as well as the skill of the limited supply of riders. I have attended Grand Nationals at Riccarton where the enthusiasm and hospitality made up for the freezing cold. There was, in the birdcage, a historic wooden stewards stand. Those with their courage enhanced by copious quantities of mulled wine would climb up the various levels to arrive on a corrugated iron roof no more than four meters wide to watch the National. I did this. Buzz Williams, who had been there before, encouraged me to accompany him. There was a strong westerly coming straight off the Southern Alps. Was it worth it? Well, my legs shook as if I had Parkinson's. I wasn't sure if it was the cold or fear, or both. Like many things in life, I can say I did it, but then who cares?
The car parks close to the stand were long held. Their boot parties were second to none. Hospitality the next day was like moving into a time warp, a good one. There was hot soup, freshly baked bread, and of course, more mulled wine.
Why am I telling you ten this? You probably all participated at some stage, but it would have been some time ago. That's my point. The whole week where more than half the card were jumps races, we were surrounded and hosted by genuine enthusiasts for the sport. These were people who hunted, rode at shows, mustered on horseback. More importantly, they seemed to have time. The expression "do you work to live or live to work," well, they were certainly of the work to enable you to live ilk.
What's happened to them and this love of the jumper they all had? Well, farming changed in the South. There is no need for a horse to muster your dairy cows. What's more, those now milking won't make room for a couple of horses where they can milk two cows. The car parks are now still sought after, but the boots are empty. Bringing alcohol on course is illegal, so rather than going from one mulled wine to another, a police officer will accompany you off course.
Jumping requires a special owner and, for that matter, trainer. These horses take time, and the punters are not big supporters, so it is turnover from other racing funding jumpers' prize money. We are now watching a couple of trainers dominating the racing with small field sizes.
I miss those winter events but have never raced a jumper. But what is and was important was the camaraderie, the genuine reason to be at the races: friends and horses. We need to continue to colour our days of racing with numbers of these enthusiasts, or it will be like betting on live poker machines.
I will say, watching Australian racing on TV, the outpouring of emotion when they win is great, but I doubt it's about the horse. No, it's about winning.
Still, that's not all bad.
Cheers,
G
Recent News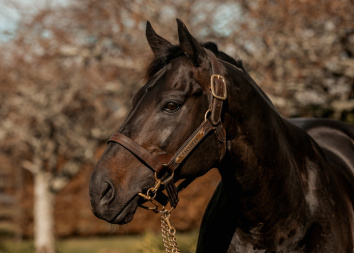 27 November 2023
Savabeel 3YO makes impressive debut
A well-related son of Champion Sire Savabeel made the perfect start to his career at Kilmore on Sunday afternoon. The Trent Busuttin and Natalie Young-trained Interlinked made his debut over 1450 metres in the hands …
Read More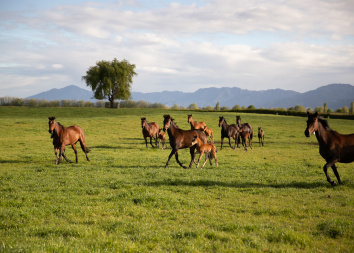 25 November 2023
Rudyard powers to Pukekohe victory
The Tony Pike-trained Rudyard produced a storming late finish at Pukekohe on Saturday afternoon to account for his Rating 65 rivals over 1600 metres. The son of Charm Spirit had finished an encouraging fourth when …
Read More